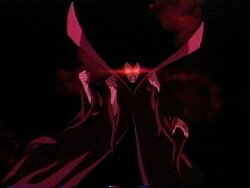 the Emperor of the Night was a dark spawn lord formerly in service to the other dark spawn lords, but left when the cartoonian war was finished cause of the Grey Wardens and wizards, and resorted to corrupt a simple ringmaster for his own nefarious perposes. he is currently unofittal to appear, cause Scroopfan does not know the other veriation of Pinnoico very well.
Ad blocker interference detected!
Wikia is a free-to-use site that makes money from advertising. We have a modified experience for viewers using ad blockers

Wikia is not accessible if you've made further modifications. Remove the custom ad blocker rule(s) and the page will load as expected.