The Heroes Act have finally discovered clues as on where to find the Morecraft that helped them beat CEO Vacoh Quqe Blacktrey during the events of The Nuclear Winter from, of all people, the head of taking down other lawless worlds like Ataxia known as Maxxus, whom is a vestigial-eyed alien capable of seeing without eyes. But so have the Lodgers who have been sticking around during a trip out of their own dimensions. They back-trace the clues to a lawless system called the Auliffer-Wrague System, where even with the presence of rising and stronger law enforcement cleaning up even the worse of it's locations, mainly because of Maxxus' associates, is as of now still considered "a wretched hive of the criminal scum that have formed throughout the AUU's lifetime" until further notice, a for-now-perfect setting for the Morecraft and his friends to hide, and Maxxus says that he wants to find him, not to arrest him, but under orders of his employer to find and bring him a great role in antihero business as an ally for both the HA and Maxxus' Lawgivers. They discover the Morecraft himself, who goes by the name Solo Morecraft, hanging out with his friends in a shady place on the planet of Tewster as he introduces them to his friends and, when offered a chance for him to serve as their undercover ally for infiltrating highly-guarded lawless sectors across the AUU, he reveals that he left the clues to Maxxus purposefully to lead them to him so they could talk about the fact that, as an antihero criminal, he needs to discuss how he and his friends are gonna live, and thus Maxxus decides to help him in return for Morecraft considering being a criminal double-agent. However, word quickly leaks out about this deal about to commence, and everyone in the system is alerted and offered a rich reward of rarium to capture him and prevent him from allowing the Heroes Act to have a single impact on the criminal society even greater then the stronger law enforcement. And so, several crime lords, bandits, criminals, pirates, and other bad people decide to act fast. With their methods of transportation taken from them to the capital of the system, the heroes must do what they can to escape the evils of the criminal society, and dodge every criminal higher-up in the system, getting to the criminal leaders of the system possessing their vehicles, The Obsidian Hobnobbers, who live in a giant flying castle the size of Mt. Everest, and are actually doing this out of fear that they will shut down the system's "preferred" criminal society as they believe laws can create as much harm as they can create peace, and have a wider range of beliefs in the meaning of crime as it can be just as much a "peaceful" existence as a lawful world can be, as it was "proven" before in the AUU that laws aren't needed to create a peaceful society. However, the rising law enforcement has counter-arguements that those that WANT law and order have otherwise beliefs against the zealotical and ignorent crime leaders and said that those who aren't criminals are suffering from this sort've state and that the kind of thing the crooks want and believe in, is utter garbage. It also doesn't help the criminal socity that they just ROBBED the very heroes they so "feared" would ruin their socity where just leaving them alone would at least only make it that it would end with some of the more problematic crime leaders being taken down. Now thanks to the Obsidian Hobnobbers, every crime leader will be targeted because now they will ALL be viewed as a problem if the mere preasence of hero teams makes them react like this, and to atthive this, the heroes and Solo well take down the biggest meeting of criminal leaders in the secter, called "The Crime Convention", and strike down the moral of the crime-infested socity by taking down the secter president, President Shi Thole, who so happened to be the main leader of the Obsidian Hobnobbers and also happened to be displaying their victicales like a smugass as if the heroes are helpless without them. Natrolly, this will end poorly for the smug jerk and his insane crime-dominet rule. But the real challnage is, what is to become of Solo once law enforcement is turely empowered? Can the heroes figure out a way to make sure the legacy of the Morecrafts end peacefully? Especially when there's a member of the Obsidian Hobnobbers who has a better perspective of right and wrong than the others can POSSIBLY understand?
Material
Music/Songs/Videos
(Comical reaction of the last henchman being killed by Shi Thole)
Scenes
Solo In Action Again
Wolbfe Prime
(???): (An unknown figure acrobatically approached a giant sci-fi-looking warehouse with 'HPA' on it)... Solo, are you sure you can do this? The Human Protection Agency has been QUITE known for air-tight security, and it's Legion-funded security is top notch.
(Solo): I assure you, Smarty... I NEED to do this! If I don't stop this, Maxxus is gonna get the wrong idea about me. I can't risk being hunted down more than before. Besides, I don't think I should follow the advice of someone who wasn't a good protector when everything went south at the last minute.
(Smarty): ARE YOU STILL ON THAT?!? I SAID I WAS SORRY!!!
(Solo): Oh, you know what you did! Look, that doesn't mean I don't understand your concern. This is by far one of the ballsiest things I've ever done. If I don't, then we're gonna be in FAR bigger trouble. I HAVE to sneak in, destroy all the files AND the one with my family symbol, bust the real culprit, and set things right. And do you recall the last time I followed your advice after we broke up? We got framed for a crime we didn't commit, and had to leave yet ANOTHER planet.
(Smarty): (Sighs) You're right. And when are you gonna cut me some slack?
(Solo): I'm giving you as much slack as I can. Now tell me, is everyone in position?
(Smarty): Well, I don't know. Are they?
(Pimp): Pimp reporting. The weapon systems are offline, and the defenses are set.
(Barrage): Barrage reporting. Support is operational.
(Protégé): Protégé reporting. I'm adding extra surveillance. Just got into the camera feed like you said.
(Squeeze): Squeeze reporting. Computer information at the ready.
(Sick): Slick reporting. Adding invisible support and sabotaging the important stuff.
(Tinker): Tinker reporting. Adding all the support I can. (Giggles)
(Eye-in-the-Sky): Eye-in-the-Sky reporting. Air surveillance all the way.
(Healer): Healer reporting. You need health, call me in.
(Junk): Junk reporting. Getting as much junk as we can to ensure these motherf*****s don't strike back.
(Solo):... And... Noob?
(Noob): WHOOOOAAAAAA-... Oh, thank God! That was a close one! Uh, reporting! Uh, what's my job again?
(Solo):... Distract the soldiers!
(Noob): Oh, yeah, (Chuckles), just forgot when thinking about how risky that was to my health and then forgot what I was thinking when I saw Maxxus' car comi- OH, CRAP! MAXXUS IS COMING! Solo, is it time?
(Solo): Not until I say. Noob, keep an eye on them. It's time I went into action. I won't let these fanatics ruin my legacy. Initiate Phase 1! (He jumps in as this music plays)
(Solo): (The one called Solo flipped in, blending in the shadows as he took out several armed guards, and the security was being shut down thanks to Squeeze's influence, until he arrived at the office of what he believes is the hiding place of the fanatic)... Squeeze?
(Squeeze): It appears to be a laser-lock that has over a hundred requirements to lock and secure it. One of the finest theft-proof human technology this colony of theirs had to offer. You'll need a key that automatically gives them all to open it.
(Solo): Where is the one who has it?
(Squeeze): Inconclusive. The key has some kind of cloaking device that keeps it from being located by my computers.
(Noob): Does the key look like a cross between a chip and the key?
(Squeeze): Affirmative.
(Noob): Then I think I see it. It's at my distraction point. Do I activate the holo-disguise yet?
(Solo): Yes! Seems like I'll need to divert them to my location. Can you do that, Noob?
(Noob): Well, I can try. (He activates the disguise as he walks in)
Guard #1:... Hmm. Who are you?
Noob: A transfer. I-
Guard #1: Identification card, please!
Noob:... Uh... I...
Guard #1: INTRUDER! (They armed themselves and chased him off as the alarm was sounded)
(Smarty): SOLO, HAVE YOU LOST YOUR MIND?!? THESE GUARDS ARE TOO SMART FOR THAT!!!
(Solo): That's why I sent him to act as a distraction, Smarty! GA-DOI!
(Smarty): Solo, don't do that! It was stupid when we were kids, it's still stupid now!
(Solo): Slick. Keep the door area under our watch. I've gotta get that key! (He moves on) Anyone? Where's Noob's location?
(Protégé): He's entering the Southeast Sector!
(Solo): Perfect! Noob! Take a right, then a left, then open the closet on my mark!
(Noob): Okay! (He does that)
(Solo): Okay... MARK! (He opens the closet as all the guards knocked themselves on it and fell unconscious) Get the key! (He does that) Make a disguise of the guard who saw through you, and call off the alarm! (He does that)
(Noob): (On transmission) Uh, sorry, false alarm! I thought there was a... A... A thief. It was just an unsentient vrat. Carry on. (The alarm was unraised)
(Smarty):... Nice save, Solo.
(Solo): It's what I do. Now, Noob, since the disguise won't work, I need you to meet me on the rooftop using the turbolift so I can get the key and use it to open the door. Squeeze, the cameras are off, right?
(Squeeze): Affirmative.
(Noob): Solo, I like you, but please, don't use me as bait like that again.
(Solo): Just do it! (He went off)
(Eye-in-the-Sky): (He saw Maxxus' vehicle arriving)... Maxxus has just arrived. Noob, you might wanna hurry.
(Noob): I'm hurrying, don't rush me!
(Solo): (He heads for the roof, but when he makes it, he ends up facing guards that have his surveyors as hostage and holding him at gunpoint)... Crap!
(Noob): (Humming to the elevator music in disguise as a guard was seen at the elevator door)
Guard:... Going down?
Noob: Uh, no, this is my stop, actually. I'm here for surveillance.
Guard: No. We're going down.
Noob: Uh, sir, my orders say that I stay up here!
???: No! He's right! (His allies were captured and he was held at gunpoint)
Guard #2:... We're going down!
Noob:... AHHHHHHHHHHH, GODDAMN IT!!!
Later...
???: (In his office as the captured heroes were brought up to him) Well, well, well!... Well, well, well!... Well-
Eye-in-the-Sky: OH, MY, GOD, COULD YOU BE ANYMORE ANNOYING?!?
???: (He shows himself as a large guy wearing a mask) Let me finish, birdbrain! I've got two more wells left in me.
Solo: Who are you? And why are you doing this?
???: Why NOT? Your family is a menace to society, antiheroes or not. You do good, but you also do far worse on the side. I'm amazed people still look up to you like small fry here after all your treachery.
Noob: SMALL FRY?!? WHY YOU LITTLE- (A gun was pointed at his head)
Guard #1: Shut up before I blow your brains out, young man!
Solo: Now then, my family may be a little rough around the edges, but at least we don't hide behind masks like YOU do!... I mean, we kinda do, but we're not afraid of the UUniverses knowing who we are.
???: Oh, what a laugh! I'm not afraid! (They watched as he took off his mask to reveal a Weollan)...
Solo: (Gasps)... YOU!
Weollan: That's right, Solo! Golton Oz Boxley! Top Weollan black marketer in your home planet.
Solo: YOU DIED IN A PRISON ESCAPE!! THERE WERE WITNESSES!!!
Golton: Oh, believe me. I'm a black marketer. I happen to know that anyone, and I do mean EVERYONE, will say and do just about anything thanks to the universal language of cha-ching cha-ching! I've been DYING to see you again since we last met. And when was that? Oh, right, WHEN YOU HAD ME SENT TO PRISON AFTER ALL I DID FOR YOU!!!
Solo: If by all you did for me, you mean used an illegal mind-control implant on me and enslave me after how you betrayed my foster father, then yes. And why aren't these guys arresting you for that anyway?
Golton: Pretty much the same reason. (They were revealed to have mind-control implants) And these aren't just any implants. But mind-control implant DRONES! They are aware of their surroundings, and will do anything to one to ensure their operator's control, to where they are brainwashed and only serve me. Perfectly disguised, too.
Smarty: What are you planning?!?
Golton: Oh, it's so simple, little girl. I want to make SOLO here pay for all the years he took from my life. Day after day, I rotted in jail, deprived of all the money I earned, all the power I had, everything I worked my entire life for, because you defied the laws of plausibility, got rid of that implant, and got me arrested. I DON'T UNDERSTAND! HOW DID YOU DO IT?!?
Solo: F*** you, that's how! (He was slapped in the face by a guard with his gun)
Golton: Well, it won't matter. When Maxxus gets here, I will ensure your little mission on my own lawless home planet makes you look like a criminal AND a terrorist. Your reputation will be ruined, and I'll get my world back, AND I'll rebuild it in MY image. And with your little robot friend here obscuring my system, nobody will ever know.
???: Forget someone?
Golton: Huh? (Slick had the computer, deactivated the cameras, recorded Golton's glouting and showed it to Maxxus)
(Maxxus): WE HAVE A TRAITOR IN OUR MIDST! SEND REINFORCEMENTS! NOW!!
Golton:... KILL THE- (The other team members came in, holding him at gunpoint) AW COME ON?!
Pimp: You were saying, fatboy?
Golton: DON'T CALL ME FAT! OUR SPECIES ARE SENSITIVE ABOUT THAT, YOU SON OF A BI-
Pimp: HEY! (He fires as he yelps) Don't you ever refer to my primary birthgiver LIKE THAT!!!
Golton: Well excuse me for reacting to the fact that- (They fired a warning shot to the wimpfully screaming Golton!) OKAY, OKAY, I TAKE THAT BACK?!
Barrage: Release your mind-controlled slaves! Now! Or we won't be so generious with our ammo!
Golton:... (Sighs), A good business man knows when he's been beaten. Drones, relinquish the slaves! (The mind-control drones detach from their hosts and they are shot and destroyed) AW COME ONE, THOSE THINGS WERE EXPENSIVE?! YOU DIDN'T HAD TO DESTROYED THEM?!
Solo: "To be fair, your not exactly a guy who plays fair. It was a safety procaution in case you would try anything cute, Golton. We just know you too well."
Barrage: Now, surrender our friends, and surrender yourself.
Golton:... Is, it not too late to say.... Sorry?
Barrage gave a "Are you serious?" face, then proceeded to punch Golton hard enough to knock him unconjustus!
Barrage:... I hate it when criminals tell jokes and make light of serious situations at the worse possable time.......
Maxxus came in.
Maxxus: I wanna thank your crew for the aid, Morecraft, but- (They vanished out of thin air)... Dammit, every time!
(Tinker): YOU DON'T EVEN HAVE EEEEYYES!!
Maxxus: "DETAILS DETAILS?!"
Meeting Solo
Solo's Hideout
Maxxus: (As he leads the Lodgers there)... (Sighs) I swear, sometimes it's annoying that he has to change residence. Tewster? A planet in the infamous system head by the equally-infamous criminalist philosophers, the Obsidian Hobnobbers, regardless of being known as one of the colonies of the classified yet slightly known Erasure that protects from evil by wiping identities of every category? Yeah, we have to shut down every lawless world we see, but can't he just choose a lawful world for Kraan's sake?
Gazelle: I think it's clear that he's more comfortable in the setting he was raised in. If he was in a lawfull world, he'd be arrested pretty easy. After all, the Morecrafts DO have a mixed reputation, right?
Maxxus: Nevertheless. The least he could do is give me a heads up. We were almost destroyed getting here.
???: Come in, my friends. I've been waiting for you for quite a while.
Sly:... So, I can imagine this is the guy who helped me deal with that AUU-based sales business involving this CrimeTech thing?
Carmalita: It seems so.
Solo: (He came in)... S'up.
Icky: I Knew it! He's a Sly Expy! And a semi-aquatic-looking one at that.
Solo: A Wahcoon, actually. But my family is ranged in biology since we liked to mix them for variety.
Gilda: "Uhhhh, mind Icky. He's abit of an idiot."
Bentley: Well, I guess that explains how you survived that underwater blow.
Solo: Exactly. And I know why you're here. Come with me to meet my teammates and we'll talk about it.
Carmalita: (They entered as they saw it was an underground luxurious getaway)... Not bad, for a criminal's hideaway. How were you able to afford all this?
Solo: When you do what I do and do both good and evil deeds on the side, and keep it at a lawful balance, you pick up a thing or two.
Maxxus: Well, so much for the old saying "Crime doesn't pay".
Pimp: Oh, hey, it's Maxxus...... MAXXUS?!
Protégé: WHAT'S HE DOING HERE?!
Solo: "Hey, relax guys! He's not here to "professionally" deal with us. He's just here for a visit."
Barrage: "Uhhhhh, you, DO realise we'll have to move again now, right? LIKE THE OTHER TIMES MAXXUS FOUND OUR HIDEOUTS?!"
Solo: "Perhaps, but hey, at least it's nice to have actual visitors that aren't here to cause trouble. So, Tira, apart from Maxxus who already knows us, would you care to explain our friends?"
Tira: "Well, I'll started with how I came to be among these guys."
Flashback
(Tira): Back when Ataxia was still a lawless world, we were in the same town together. Sure, we were all home-schooled, but that doesn't mean we didn't find ways to get along swimmingly. As for Solo? Well... (Chuckles)... Our first meet was a little... Hard to not laugh at.
Young Tira:... Hello. Will you do me a solid?
Young Solo: You're pretty!
(Tira): So, yeah, he did it alright. But let's just say I didn't play well in his life because, as it turns out, his adopted Mephean father didn't want him to associate with girls because of how his wife betrayed him, and became a secret misogynist. So, yeah, when I came to see him, his adopted father kicked me out and forbidden Solo from seeing me again. But... I kinda had to because, the next time I saw him, the place had changed. His adopted father was nowhere to be found. Instead, I found this big black tub of lard named Golton Oz Boxley. I discovered that he betrayed his father and had him sent to jail. Though I was grateful of that, what I WASN'T grateful for was that he had Solo enslaved with a mind-control implant. And one of the more successful models too, not one of those that you could just lazily pull off. Doing that to THIS model would damage his brain. So... After Golton chased me out with his shotgun, and broke my arm after shooting it. I healed in good time, and I thought for sure I would never-
(Iago): Hold on! What does this have to do with the others?
(Tira): I was GETTING to that, idiot! So, yeah, when I found out he was a Morecraft, I was sure that he could take care of himself. But he was like that for 7 months. So... that's when these guys came in. Though, not all of them. Not all of them are from Ataxia. Back then, there was just Pimp, Tinker, Slick, Junk, Eye-in-the-Sky, and Healer. Turns out, THEY loved the Morecrafts too. And they urged me to go back to try and help. But it turns out... Well... (She came in, and Solo already found a way to remove his implant)
Solo:... Tira? What're you doing here?
Tira: I... Came here to save you.
Solo: Oh, I'm fine.
???: But SHE isn't! (Golton came in and shot Tira in the heart as she yelped as the yelp echoed)
Solo: NOOOOOO!!! (The word echoed as she fell to the ground)
Golton:... Hmmph! Sometimes girls who don't listen to the adults just have to learn the hard way. Morecraft, put it back on! NOW! (Aims his gun at him)
Solo:... (Before he could do so, something bashed Golton in the back of the head with a frying pan as he fell unconscious)
Pimp: (The one carrying the frying pan)... I think bashing people with frying pans is my FAVORITE way to knock a bastard out.
Eye-in-the-Sky: TIRA! (They saw her unconscious)... No!...
Solo:... Guys! I think I saw an artificial heart implant in the market place. Golton said he had an ill-gotten fortune locked around here somewhere. We can use it to afford the heart and heal her.
Junk: You think you can get him to talk?
Solo: Oh, I'll figure SOMETHING out!
(Tira):... Well, Solo didn't tell me the details of THAT since I wasn't there to know about it since... Yeah... He blew my heart out.
(Pimp): OH, HELL, YEAH, THAT WAS FUNNY! I even had it recorded on tape!
(Tinker): (Muffled as Golton recovered)... Is he waking up?
(Solo): (Muffled) I think so, he's moving.
(Tinker): (Muffled) Then allow me to give him an avenging welcome! (As Golton quickly recovered) WAKE DA F*** UUUUP!!!
Golton: AW, ARBASUS KRAAN, I'M AWAKE, I'M AWAKE!!
Solo: Alright, Golton! Enough is enough! You killed my friend, and now you're going to tell us where you hid your money so we can get a new prosthetic heart for her.
Golton:... Or WHAT? You're gonna have the retarded Ferusulox there bash me again?
Pimp: Retarded? WHAT THE F*** DID YOU JUST F*****G SAY ABOUT ME YOU LITTLE BITCH, I'LL HAVE YOU KNOW I AM THE DESCENDANT OF ATAXIA'S BEST LAW ENFORCERS...
Tinker: (As he droned on, she sighed) Dagnabbit, Ballut!
Solo: Oh, we'll do worse than that! We'll call the police!
Golton: Oh, you wouldn't DARE call the police, because if you do that, YOUR ass is gonna be arrested as well since you're a black marketer yourself.
Solo: Yeah? Well at least I didn't murder a 14-year-old girl, AND use illegal technology for enslavement.
Eye-in-the-Sky: HAH! Burn!
Solo: So yeah, even if I do get arrested, they'll at least know that I saved a person's life, especially since I'm a Morecraft. They'll only have me in jail for a week. You, though? Your crimes will not be excused.
Golton: You'll only be using STOLEN money to aid your little girlfriend, you aquatic vrat!
Solo: Says the guy who earned it through criminal means.
Eye-in-the-Sky: WHAAAT?!? DOUBLE BURN!!
Golton: So you think you'll be spared THAT easily just because of your family? HAH! The world doesn't work that way, kiddo. No cop is just gonna spare you because of your history. Cops don't accept bribes. All they do is count them into charges.
Solo: You think I'm stupid just because I'm 17? That's always been your flaw. You judge people by their age, consent, or anything else. I'm not going to be scared of you, because you no longer control me. You don't really need a bribe if you have a probable cause. I'll do beneficial things, while you have no alibi. Slavery, possession of illegal mind-control technology, AND murder. That's FAR worse than black market work and using contraband money. You can betray my father, and you can enslave me with a small machine. But you do not, I repeat, YOU DO NOT, HURT, MY, FRIENDS!
Golton: You think you can tell ME what to do, you foolish child? I am Golton Oz Boxley! I'm a clever adult, and you're just a stupid kid playing hero.
Tinker: Maybe he knows better than YOU, tough guy!
Pimp:... But you couldn't, you didn't, and now you're paying the price, you goddamn idiot. I will s*** fury all over you and you will drown in it!! (Takes out his gun) You're f******g dead, fatso.
Golton:... First of all, watch that racist mouth of yours because we Weollans are sensitive to our size. Second, you're WAY too young to be carrying a gun, NOR do you get a permit that early. All you're doing is making the hero here look more criminal than-
Pimp: (Shows him his permit)... And, I'm 21!
Golton:...
Pimp: So, last chance, dickweed! Give us the information before I see what makes you so fat, you f*****g fatass!
Golton: I SWEAR TO GOD, YOU BETTER QUIT CALLING ME FAT BEFORE I SLICE THAT GUN-HOLDING ARM OFF OF-
Pimp: Last chance up, prepare to die-
Golton: (He was crying) OKAY, OKAY, THE VAULT IS IN THE HIDDEN DRAWER BENEATH THE FLOOOOOOORRRR!!
Solo: (They find it)... What's the combination?
Golton: O-O-Oh, God!
Pimp: Tell him, OR I SHOOT OFF YOUR T*******S!!!
Golton: (Distraught) IT'S TEN, TWENTY, THIRTY, FORTY, FIFTY, SIXTY, SEVENTY, EIGHTY, NINETY, AND NINETY-NIIIIIIIIIiiiinne!! (He cries)
Junk:... THAT'S THE STUPIDEST COMBINATION I'VE EVER HEARD IN MY LIFE!!! It's the kind of thing an idiot would have on his luggage!
(Icky): Hey, at least it wasn't 1-2-3-4-5, or something like that.
(Solo): Funny thing, Tira had that on HER luggage once.
(Tira): SOLO!
(Solo): Anyway... We got the money, and we dealt with Golton personally.
Pimp: (Sets the gun to stun) Alright, fatboy! Any last words before you wake up behind bars?
Golton:... I- (He blasted him unconscious)
Pimp: (Laughs out loud) His face, man, (Laughs) f***! (Laughs) Oh, now, that s*** is priceless!
Solo: Well, we got what we need. Let's get that heart.
(Solo): And that's how we saved Tira's life.
(Carmalita):... Wow! That was quite brutal, but in a good way. I mean, as good as you can be like Cooper here.
(Sly): Indeed. I'm starting to think you're me in these UUniverses.
(Icky): You just read my mind.
(Solo): Anyway, Tira, continue.
(Tira): Uh... What do I say?
(Solo): How about the story of how we broke up?
(Tira):... I'm... Still a little sensitive about that.
(Noob): Miss Wheeper, I think they deserve to know. You were quite mean to much of us.
(Maxxus): I agree. Listening to your transmissions before you got Golton into our custody made me learn that you two... Well...
(Icky): Get along as nicely as Link and Zelda in their 1989 cartoon?
(Maxxus): Pardon?
(Icky): Lemme give you a hint: "ExcUUUUUUUUUUUUUSE me, Princess!"
(Maxxus): Well..... Then, yes.
(Tira): (Sighs) Fine. I'm not gonna hide it anymore. I kinda feel awful for it, too. I kinda made Solo do more solids for me when we were kids. Sometimes, they got him in trouble, sometimes they embarrassed him. But when we assembled the team after they rescued me, I... Kinda wasn't being the friend, OR girlfriend, I was supposed to be.
Flashback...
(Tira): It was especially apparent at times when I cared more about my other friends' concerns more than I did Solo's or even Protégé's or Noob's. One time, on Noob's first mission, he f***** up a mission involving a sabotage, and my scolding kinda ended with him crying, as he tried to tell me that Pimp was being a total annoyance to him. His rants caused him to screw up programming the bomb even though he was just trying to help in his own annoying fashion, and I refused to see that until Solo called me out for it. I forced Noob to apologize, and Solo didn't take how I hurt the young rookie's feelings very well.
(Icky): Yeesh, lady! You make Tifa from Final Fantasy Machinabriged look modest.
(Solo): Guys, she's still a little sensitive about that. Just let her explain.
(Tira): So, yes, I made up. But that didn't stop me from-
(Icky): From implying prison rape through the line 'Four dudes at a minimum in every direction' because of his hair, right? (A slap was heard) OW!
(Tira):... He doesn't even HAVE hair!
(Noob): Not anymore. Lost it by headbutting this crime boss. (Icky scoffed until he was slapped again)
(Tira): Anyway, I threatened to tell everyone that he was a chicken the next day when he refused to go on another mission with us out of fear that I'd demean him the same way again. I especially didn't show much for Protégé. He was at best a guy who didn't listen, always got in trouble, and always proved an amusement for me because he was inexperienced in his family's legacy. But the one time that crossed the line, was when I ended up causing an argument that not only made Solo feel unsafe around me, but I kinda caused an incident that got us arrested, and nearly framed by a VA-era CrimeTech official. That was when he couldn't take it anymore.
Crimson XII: Well... That could've gone worse.
Barrage: I agree. By the odds of our success, I thought we were gonna lose.
Solo: Barrage, what did I tell you and Squeeze about bringing odds into this? Not that I share your concern, it was a close one. I thought we were sunk.
Tira: I agree. Besides, we need to be careful next time. You're still new to this, so you might need to stick with me, because after all that, I think you feel safest when you're next to me. (Those words echoed in Solo's mind, along with all the scenes of her being mean to him and his teammates)
Solo:... You wanna say that again, Tira?
Tira: Excuse me?
Pimp: Wuh-oh!
Crimsom XII: I think it just got worse.
Solo: Yeah! Repeat what you just said! About me feeling safe around you?
Tira:... Well... Yeah! S-Solo, we've been friends since we were kids, and we've been together for a while, I've always had your back.
Solo: (Laughs a bit) That's funny. Question. Was it not YOU who made the situation worse by not listening to me when you had the chance?
Tira:... Well... Yeah, I guess-
Solo: That's right! You did! That's not being a good girlfriend. After what happened with Golton, did you REALLY think that going through things your own way would work in the slightest?
Tira: WHOA, HOLD ON! You were under a mind-control implant, I didn't know what else to do. You weren't able to offer suggestions without that thing torturing you.
Solo: Yeah, and you were 14 at the time, too. But after what happened a while ago, I don't think you've grown from that. It's always what YOU want! I mean, Arbasus, you didn't even bother to listen to me throughout this whole mission. All you've done is make the situation worse since we started.
Tira:... Okay, look, I had my reasons. I was feeling like I was second best. THIS is why! I thought all I was good for was making mistakes.
Solo: And BOY, were you!
Tira: WILL YOU JUST CUT ME SOME SLACK HERE?!?
Solo: SLACK?!? AFTER HOW YOU ALMOST RUINED MY CAREER, I SHOULD CUT YOU SOME SLACK?!? OH, TIRA! YOU ARE SOME PIECE OF WORK! Honestly, I don't even know why I'm surprised you're this way. You've ALWAYS been like this. Maybe the reason you can't act like a GROWN UP, is because YOU CAN'T GET OVER THE FACT THAT YOUR FATHER IN THE LAWGIVERS WERE MURDERED!!!
Crimson XII:... Holy s***!
Tifa:... My dad, was a hero! How could you bring that up?
Solo: Why couldn't I? He and his wife were fighting the force that threatened their hometown when your father got disintegrated. And you know what? I bet you HE didn't listen to HIS love either. Honestly, you thought you were second best? Instead of putting you in second-in-command, perhaps you could might as well be put in cabin girl role after that.
Tifa: Solo, I-
Solo: Don't ever speak to me again, you know what, we're through! (He leaves as everyone was trying to cope with what they just witnessed)
Noob:... Wow, did you f*** up!
Slick: Shut up, Noob!
(Brandy):... Okay, I can't believe I'm saying this, but that was a little too far, even for me.
(Solo): Yeah, I agree, that was too far. And yeah, it did hurt her feelings. But she knew she had it coming. Even Noob admitted before then that someday that attitude was going to get her in trouble and she'd have no one to blame but herself. Noob, in his child mind, rubbed it in her face, and I had him grounded when it hurt her feelings more.
(Noob): And believe me, his definition of discipline is best not mentioned.
(Solo): But, I'd have to be a jerk to not make it up to her. I apologized for my harsh words, but we both agreed that we don't be a couple again, and I decided to make her a second-in-command anyway, because even though she can be considered second best, she at least did her best to repent. I couldn't just leave her like that after all that.
Present
Solo: So that's why I respect her as much as I can. All I needed to do was call her out for her actions, and that was all.
Icky:... Well, I guess you two really should've stayed together. You two are clear jackasses.
Tira: Anyway, I have developed since then.
Protégé: And if you didn't get much from that, I am Aerly Morecraft, codename Protégé, the first Morecraft Solo found.
Noob: And I'm Cosh, codename Noob and the fanboy of the Morecraft and the latest one to join the team. I'm only 12, and yet I still do a great job.
Tinker: I am Tecma, codename Tinker, a mechanic and scientist of the team.
Pimp: I am Ballut, codename Pimp. I love weapons, provide them for the team, I provide the brawns, and I LOVE to pimp everything we have.
Healer: I am Mena, codename Healer, and I provide medical support for the team.
Slick: I am Slary, codename Slick, stealthy spy and secret operations for the team.
Eye-in-the-Sky: I am Eyles, codename Eye-in-the-Sky, and I provide aerial support.
Barrage: I am designated as A6-17, Codename Barrage, the tanker and heavy support for the team.
Squeeze: I am designated as SQE5, Codename Squeeze, and I provide computer intelligence for the team.
Junk: I am Jumoga, codename Junk, and I provide scavenged junk for us to use however we can.
Crimson XII: And I am Crimson XII, and I... I... Well... I'm kinda the pet, and/or comic relief.
Cloakblade: Well, isn't this a colorful group of characters?
The Obsidian Hobnobbers
Flying Tech Castle, Ofleyzunkote
???: (The entire area was an entire collection of flying islands in the ice giant's endless skies and bottomless pits as there were semi-lawless societies, product placement including those mainly being 'Buy battle bonds to protect your carefree lives of semi-lawlessness.', large cities of white buildings and pigmented plating, holography, metro stations, flying vehicles, citizens, and at the top was the castle, accessible through a televator, which goes to the inside castle where there was a virtual/holographic interior, and at the very top, there was a holographic room of holo-screens, windows with computer interfaces, a round holotable with multiple members, and the leader being a dark-gray, crooked-horned alien with a blonde goatee and back hair, 3 fingers and toes on his hands and feet, a white, blue, yellow, and purple holographic suit, turquoise eyes, and the OH symbol on his bald head)... (In a German-like accent) Gentlemen... Ve... Are in peril! And ve... Vill fix it all!
Tirasun Member: I couldn't have said it better myself! The Lawgiver fanatics have just seized and converted my home planet Qochora. I had to abandon it entirely.
Mephean Member: The same can be said about MY home of Ataxia. My brother has recently died since rotting in jail after that Boxley bastard betrayed him. I HAVE BEEN SEARCHING FOR HIS ADOPTED CHILD FOREVER!!! I had to give up on it now that there's stronger law!
Scebuggean member: Herizon's lawless society is GONE because of those bastards!
Weollan Member: They just do not understand our endeavors.
Vocerkan Member: I agree. Being judged for what my race did to the Crucyds, AND destroying the Thexan lawless society I lived in was where I drew the line... WHICH THEY CROSSED BY CALLING ME A CRUCYD-KILLER! THEY WERE VICTIMS OF A PARASITE, WHY IS THAT SO HARD TO LISTEN TO?!?
Haelic Member: GoGey? They already know.
Vocerkan Member (GoGey): They called me Crucyd killer a month before that Zira mess.
Haelic member: "Oh, sorry."
Brachotops Member: Everyone, calm down. I'm sure we can end this once and for all.
Mephean member: "Oh who are you kidding? At the rate they're going, the word "Lawless" will lose it's meaning in reality."
Brachotops member: At least hear me out, you gutless wimps! Just as crime evolved, so did the law. We've had more evil in our UUniverses than the one the infamous Shell Lodge 

came from,

 that ended the Villains Act.
Avatan Member: And yet they use the excuse that these universes have been wronged so much in history, they cannot handle lawless societies. Oh, so because the VA was borned in a "Lawless Planet", even when the lawlessness happened along side the VA in Peerdon, THAT justivfies catering to Law-Nuts?
Tirasun member: "Well, the VA origin IS abit of a grey area. Even after every single revolation, no one has definitive answers. And even then, even if the VA never became a thing, the order hungry USRA races would still go around and purge lawless worlds! If anything, the VA just ended up becoming another motivation."
Avatan member: That's debatable and besides the point! What good is law without crime?
Haelic member: "An orderly utopia?"
Avatan member: CAN I PLEASE GET TO MY POINT?! I mean, Elder Xomplex said it herself, law cannot exist without crime.
Haelic Member: But do remember not to take that out of context. Law Likers argue that there can exist life without crime. If anything, our existence just gets in the way of that. Heck, Equestia of the other universes is mostly proof of that. Crime is incredabily rare there. And a world like that, even if you consider certain circumstances, is MORE then enough proof for law nuts to want all lawless worlds to be like THAT! The closest to exceptions they'll allow are charity hearted pirates of Arda and those lucky sons of bitches in the color constailtion and MAYBE the system with the funny robots by an extent! The rest of the lawless community, us espeically since our goverments "Tecnecally" had a chance of surviveal before we pulled the plug? FOR-GET IT?! The Elder expected us to be wiser then that. She aided us to see that clearly. If not, she made it clear she could take all that away just as easily.
Cunone-Cauter Hybrid Member: Sheesh, what a bitch! After everything we did for her-
Leader: Do NOT refer to ze wise Xomplex like zat because of her actions, Phrick! She is looking out for us because it is her duty to ensure zat crime and law live in harmony. She ends zose zat take that out of context, and ve must accept, AND respect that. Unless of course you vant me to show zhose recorded words to her.
Cunone-Cauter Hybrid Member (Phrick): ALRIGHT, ALRIGHT!
Leader: Vundebar. Good kitty. Now zhen, ze Lawgivers and all law activists are vhat ve are here to discuss.
??? "YO, Dutch!"
Leader: "Ohhhh no! It's our.... "President". Shi Thole."
A door was kicked down by "President Shi Thole", another Qohilan similar to the leader, except with purple eyes, and being a well-dressed-yet-at-the-same-time-technological asswipe with quite a smug face!
Shi Thole: "HA?! BOOM BABY?!"
The Council groaned.
Shi Thole: "Hey sorry I'm lateso, guys! I lost my invite in the mail!"
Leader (Dutch): "(Grumbles) That's because you weren't invited, nefpew?!"
Shi Thole: "Hey, Dutchy, now, what did we say, about being in my seat, huh?"
Dutch: "(Angerly) With all due respect, President Thole, this is a private meeting. I needed to ensure our meetings go unnoticed and more logically since last time when it nearly lead the Lawgivers here. SO DO YOUR WORTHLESS SELF A FAVOR AND GET OU-
Shi pressed a button and sent Dutch flying through the roof and screaming as he fell from the castle!
The Members gulped.
Shi Thole: "Alas, that was my last uncle too. Half-Oslapan even. Oh, well, onto business. What was on the agenda?"
Phrick: "(Gulp)...... We, were talking about the law uprising, sir."
Shi Thole: "Oh don't even get me STARTED on that s***! (Presses a button on his wrist-mounted device and shows a holographic simulation)"
In Simulation
(Shi Thole): "Everywhere I see it, some of the best lawless worlds get lawifived by the law! Our stocks are down, our businesses ruined, our community falling apart! Our beliefs in crime being survivfal at a purest form is being challnaged, gentlemen. As you all know, crime and law have been the top norm for us ever since the AUU First Cartoonian War. The two, evolve, as they are in an eternal war where one law exists: neither one can destroy the other. They can only live in harmony, and stop each other from going too far. However, those like those filthy Lawgivers? They exist, to DESTROY, CRIME! They destroy lawless world after lawless world, and threaten our way of life. They fail to understand the words of Xomplex. All they are is law fanatics. They damage our criminal ways, as they care about nothing but peace, and to being forth a lawful utopia. However, that can NEVER, EVER, exist. No world is with true peace, and my favorite movie, Make Love And War, proves it. Lawful utopia is a world with no purpose for law enforcement. The same can be said for lawless worlds, however. The Villains Act had a moral code for a reason. Absolute evil is as boring as absolute law. We had to ensure in our reign that the two have a presence in each other, and in return, they accept our ways. Our ways, are the next evolution of crime. Crime allows us to hide ourselves from greater evil. From absolutist law enforcers. From anything too dangerous to stand up to, law and crime alike. We Hobnobbers exist, to show the true importance of the criminal side. We are too important to be destroyed, as we helped shape crime as it is today. If we die, so does crime itself, and therefore, so does law. We were there to declare the underworld Kraanmas to villains head by Lord Aoch, and urged any and all villains to fight if that power is destroyed, no matter how hopeless it is, and we succeeded. We were around behind the scenes when crime itself was in danger. We made sure that balance was absolute. Without us, there is no harmony. Without us, there is no purpose. Without us, there is nothing to be proud of. But time after time, the Lawgivers and other heroes who destroyed our perfectly-balanced lawless worlds, fail to understand our endeavors. And now, they are too close to taking us out, and they MUST be destroyed."
Simulation Ends.
Shi Thole: "And WE will be the ones to do it. This is something that NEEDS to be fixed."
GoGey: "WE WERE GOING TO FIX IT YOU IDIOT, UNTIL YOU FIRED YOUR OWN UNCLE INTO THE STRASISPHERE?! He could've had an idea, and you-"
Shi Thole pressed a button and fired up GoGey into the same fate as he screamed!
The remaining members began to cower.
Shi Thole: "..... Now, let's brainstorm people. Come on, there's no bad ideas."
Haelic member: "Why not join forces with VA reniments and have them help us revitalised lawlessness in those worlds?"
Shi Thole presses the button and gives the Haelic member the same fate!
Weollan member: "Well, I, heard about a giant robot from the other universes, maybe we can steal that, mass-produce it, and-"
Shi pressed the button and sent the Weollan to a simular fate.
Avatan member: "SIR, WITH ALL DUE RESPECT, STOP SENDING OUR COUNCIL TO THEIR DOOMS! WE- (Shi was about to press the button)..... Shutting up."
Phrick: "OH DON'T BE A COWERD, AVATAN?! STAND TO YOUR GUARD AND SAY THAT SHI THOLE REALLY IS A SHIT- (Shi pressed the button as Phrick is sent flying) HOOOOOOOOOOOOLLLLLLLLLLLLLLLLllllllllllllllllllllllleeeeeeeeeeeeeeeeeeeeeeeeeeeeeeeeeeeee-(Fades into echo)."
Mephean member: "..... Actselly, I don't mind being without Phrick."
Scebuggan member: "I am writing down buleprints for a crimeifyer ray that'll turn all worlds into lawless!"
Shi Thole: "Hey, see! The bug gets it! When are you making it?"
Scebuggan member: "It'll be finished in 60 years."
Shi Thole pressed the button and sent the Scebuggan member to the same fate!
Avatan member: "Oh, and there goes our head of tec?!"
Brachotops member: "ALLRIGHT!? THAT'S IT?! I HAD ENOUGH WITH THI-"
Shi Thole pressed the button and gave the Brachotops member the same fate!
The Mephean member paniced and yellow lidquid was seen!
Shi Thole: "OH NOT ON THE CARPET?!"
Shi Thole pressed the button and sent the Mephean flying!
Mephean Member: "SORRRRRRRRRRRRRYYYYYYYYYYYYYYYYYYYYYYYYYYYYYYyyyyyyyyyyyyyyyyyyyyyyyyyyyy (Echos fade away.)"
The Tirasun member began to panic, screamed, got off of his chear and jumped through the window and falls from the castle.
All but the Avatan was left.
Shi Thole: "..... Well...... I'm waiting."
The Avatan member: "(Scared beyond belief)....... Maybe, maybe...... MAYBE YOU CAN DEFEAT AND HUMILIATE THE LOUGERS AND TAKE AWAY THEIR VAN AS PROOF THAT LAW HAS NO POWER!?"
Silence echos the room.
Shi Thole began to laugh!
The Avatan member joined in nerviously!
Shi Thole: "OH THAT IS A KNEE SLAP- (ACCSIDENTLY TOUCHES THE BUTTON AND SENDS THE AVATAN MEMBER OUT AND SCREAMING TO JOIN A SHARED FATE WITH THE OTHER COUNCILERS)..... Errrrrrrrrrr........ Okay, that time, was CLEARLY an accsident! But hey, at least I can lay claim to the idea. Now, if only the Lougers are within distence of this place. (A TV Rose up with alarm sounds and showed the Louge Van)...... Hello, there....... Chance to glory..... Here I come."
???: Sir? (A marsupial hyena came in)... I couldn't help but notice that YOU JUST KILLED YOUR ENTIRE COUNCIL!!!
Shi Thole: Are you wanting to join them, Alicia?
Alicia: No, I am just asking, how are you going to protect the Hobnobbers without them? I mean, casting them into the ice giant's bottomless pit?
Shi Thole: Bottomless pits? That's too merciful! I just fired them up so high that the fall will do all the killing! Ya know, like, when a guy falls out of a service ship and they die midair before they hit the ground! Now THAT'S grizzly!
Alicia:...
Shi Thole:... Okay, look, to be fair, it all started out with just punishing Uncle for not inviting me, then they started to give bad ideas, and/or they either began to disrespect me or ruin my carpets! The last two is both not my fault and an accsident! Besides, those hacks were useless anyway! Given what THEY were doing, we weren't gonna go anywhere. 
Alicia: "..... We're still without a council though. And each of them were impourent to keep the Hobnobbers running aflout! Without them, the Hobnobbers are sitting ducks to an easy disbansion!"
Shi Thole: "BAHHHHH, you worry too much! I can handle everything from here on out! (Leaves)."
Alicia: "..... He's gonna be the death of this organization."
Wanda-Sykes-like voice: Goddang right he is! (A 12-tentacled cephalopod being came in)...
Alicia:... Elder Xomplex! (She bowed)... It's a honor to be in your pre-
Xomplex: Save me the silly formals, Ally! You do realize that, by doing this irresponsible s***, he has officially forgotten his place.
Alicia: (Sighs) Tell me about it! He's has gone so insane since we've been losing lawless world after lawless world. Every time we lose one he's like...
Cutaway
Shi Thole: (He reacts in ways similar to Anastasia Rasputin to failure, as it is in far more crazier ways, and it went in a similar fashion to the Mario and Sonic Go Berserk Videos of Dorkly, only more creepily crazy and comical at the same time)
Present
Alicia:... When you cross him... May God help you!
Xomplex: And that's precisely the problem- Hey, wait! How in the water-soaked hell did I get here? I don't remember taking the time to get here.... AM I A WITCH?!?
Alicia:... Yes?
Xomplex: Oh, of course! DUH! (Chuckles) Me and mah silly memory.
Alicia:... I take it you're still under the stupidity curse?
Xomplex: Well, if not, then I gotta seek serious help. (Rimshot) Though seriously, yeah! It can be annoying and hurt those around me, but I still retain as much of my old mind because if I didn't, I'd be sacrificing a lotta good stuff in mah life. Anyway, Shi Thole has gotten out of control with his sludge of a organization. You know what'cha must do, right?
Alicia:... Me? Why are you asking me?
Xomplex: Because I seem to recall that ya wished for this life to go because of what happened to your sister.
Alicia:... (Sighs) I had to be reminded. But what can I do? All the rotten stuff I did in my life is what got me here in the first place.
Xomplex: Unfortunately, yeah. Ya committed illegal acts for greater purposes, and somethin' personal or fulfilling ones at that, as you were mostly neutral about how this hairy canyon of crime was bein' run not just in this system, but all the other hairy canyons of crime in the UUniverses. Shi Thole supported yer' single criminal mother, and how did she thank him? By getting one of his supporters arrested, when she saw things she was s'posed to see, and got your sister into police work. Hell, wasn't it not a-... Wait, didn't I technically say 'not' twice? Anyway, was it not a former member of the Obsidian Force that crippled her, because he was done bribed by a vengeful Shi Thole? AND with ya' former criminal record that couldn't be expunged before Shi Thole interfered, he blackmailed ya' into either servin' him forever, or he would turn you into the authorities, and with the criminal record he kept from going away, it means life imprisonment.... Wait, what was I talking about?
Alicia: (Growls) I, still, f*****g, HATE HIM FOR THAT!!! But what can I do? He has me under his watch almost all the time.
Xomplex: No, seriously, what were we talking about?
Alicia: (Sighs) Shi Thole and me!
Xomplex: Of course. From now on, I'ma going to make things right. I'ma give you temporary immunity to his tricks.
Alicia: Why temporary?
Xomplex: Cuz' I ain't a good witch, now get used to it. Anyway, if he does go too far, he'd best expect ME to be there, so I can give him the talk he oh-so feared!
Familier voice: "OH GO SCREW YOURSELF, GRANNY?!"
Xomplex gets launghed through the roof and out of the castle to the same fate as the council!
Shi Thole was seen.
Shi Thole: "..... I came back to get a quick cup of coffie and I heard the miserable old hag shit-talking me! Well good riddence! I hated that old chrome anyway! (Leaves with his coffie)."
Alicia was in utter shock of what happened.
Alicia: "I..... I..... I...... I CAN'T BELIEVE HIM?! (Runs off!)"
???: AAAAAHHHH!! (Suddenly, a ghost of Xomplex came)... GODDAMN IT!!! WHAT IS WITH HIM AND HIS GOD-DURN MURDER BONER RIGHT NOW?!? Then again, perhaps that's my own fault for trash-talking a clearly deluded madman and not expect him to return for coffie.... Of all things. AND MY OWN FAULT OF EVER AGREEING TO MAKING THE HOBHOBBERS TO BEGIN WITH?! All I wanted was a removal of over-zealious, if not.... Otherwise benvolent, order! Now, I think we're better off with nothing but order if the oppisite kills you off for even so much as doing a confused girl a favor! Hmmph! Good thing I got continsicy plans in the case he's too utterly uncaring to even go as far as killing a witch. He really has lost it if he thinks killing a witch, one respondsable for his rise of power no less, is gonna solve his problem. Consider your reign approuching the days of end, you rotten idiotic kur! (She flies off using her new ghost powers to go through the castle)... Now, since I'm a ghost, it's gonna be hard for people to see me right away. Can't get Alicia out of her predicament for the moment anymore. Again, I should've WAITED to talk to her when she is completely alone?! What a worse curse to die with?! I mean, a stupidity curse, what was I thinking?! Oh yeah.... Remorse for aid of creating a world of absolute crime and choas because you got too pissy about a world of absolute order! At this rate, I rather put up with law and order zealots then this?! Looks like I'll have to see to this, 'Lodger Van'. (She flies off)
Elder Xomplex Rejected
The heroes were seen in the cave with Solo and friends.
Icky: "This SUCKS?! Those assholes took our van and make us look like pushovers?! Those Hobnobbers are gonna pay for this?!"
Solo: "Look, it's my fault. I should've remembered that the Hobnobbers are known to react negitively to the sight of heroes, espeically with Shi Thole in charged...."
Icky: "I'M TOO UPSET TO MAKE FUN OF THE HILARIOUS NAME RIGHT NOW?! But I'll do it later. THOUGH I CAN AGREE THAT IT FITS HIM?! FOR HE IS A SHITHOLE?!"
???: "Then you and I have much in commen."
Xomplex's ghost appeared, freaking the heroes out.
Solo: "Elder Xomplex?! What happened to you?!"
Xomplex: "Well, let's just say I picked a bad time to criticised that idiot, and this, was the consinquence."
Solo: "Well considering what you did to this system with the Hobnobbers, I guess karma finally caught up with you."
Gazelle: "Wait, Solo, what do you mean?"
Solo: "Xomplex is why the Hobnobbers even exist. They were an attempt to try and bring balence to the worlds that really loved their order. And it was botched up by the Hobnobbers being too chaotic to her ideals."
Icky: "....... YOU MEAN THESE VAN STEALING ASSHOLES ARE YOUR FAULT, YOU FREAKING CUNT OF A, WHATEVER THE HELL YOU ARE?!"
Xomplex: "Ohhhhh boy. This isn't what I hoped your reactions would be. I, I was only trying to bring forth balence as my master taught me to do."
Gazelle: "..... Well I'm afraid to say, you misunderstood your master's intentions. Sometimes balence is not always about things in equil grounds. Sometimes, the ideal of an orderly utopia's sense of balence is to always maintain order and disverse the chaos and the unruly. It is possable for a world to be all order or all choas. A grey area isn't always so garrentied. You commited an act of destroying lifes and communites because of ill-conception of balence."
Xomplex: "Wha, I, ugh, ARE YOU SAYING THAT I'M SOME KIND OF RECKLESS FOOL?!"
Mr. Krabs: "If the shoe fits, wear it?!"
Patrick: ".... She isn't wearing shoes."
Mr. Krabs: "It's a figure of speech, Patrick."
Patrick: "Oh."
Xomplex: "I WAS DOING THESE WORLDS A FAVER?! THEY WERE BEING ZEALOTICAL IN THEIR ORDER, THEY WERE BEING TOO RESTRICTIVE, AND..... BORING!? THEY KEPT EXPECTING LIFE TO ALWAYS GO THEIR WAY?! ALL I DID WAS REMINDING THEM THAT REALITY SUCKS?!"
Icky: "More like you did the dirtbags of the system a BIGGER faver and let them run amok among innosent people's lifes?! The orderly people CLEARLY loved what they had accomplished, and you ruined it like a spoiled brat?!"
Xomplex: "HOW DARE YOU?! I am litterally your best shot against Shi Thole, and you're rejecting me?!"
Gazelle: "Your buyer's remorse is not true remorse. If it was true remorse, you'd take down the Hobnobbers down yourself and restore order to these worlds. Sometimes, there are scales that are better off not being made to try and balence. Sometimes the scales end up going into a direction not intended. Worlds can't change their true nature with something as simple, as even so much as a historic change. All you did was prove that these worlds were better off having nothing but order."
Xomplex: "DUH, DUH, GAH, YOU PEOPLE HAVE NO RESPECT FOR BALENCE?! YOU STUPID SHORT-SIGHTED- (Gazelle aimed the Uniter Blade at her!) BLAH?!"
Gazelle: "WE DO NOT HAVE A DISRESPECT FOR BALENCE?! In fact.... As a Uniter, I have to bring balence to many fights in good vs. evil. I had fought against rouge orders, just as much I fought against choas. And I have a better concept of balence then you deluded yourself into thinking. All you did, is made yourself an embarrisment to your master's teachings and whatever world you came from! And what happened to you, is only a naterol end result of your recklessness. Yes, we do aim to bring Shi Thole to justice, but not in your sake! It is for the sake of the people you harmed and the lives you ruined."
Sam: "AND getting our van back as a secondary motivation."
Gazelle: "So, DO YOURSELF, AND EVERYONE OF THIS SYSTEM, A FAVER, AND GO BACK TO THE SPIRIT REALM, AND NEVER SHOW YOUR FACE AGAIN!? Or else I'll send your heart to the darkness of Kingdom Hearts?!"
Xomplex: "...... (Sheds a tear)..... Fine....... I know when I realised that I made a terrorable mistake..... I only wanted to redeem myself of my horrorable mistake with the Hobnobbers. I never meant for this to go as far as it did."
Gazelle: "Well that's what happens when you try to force change when it wasn't needed. You only made yourself unredeemable to the eyes of your peers. And making yourself looking like a messiah when your a pariah, when all you did was brought forth woe and suffering, only proves that your a deluded mess that should've never been given powers."
Xomplex: "...... Your right........ I did enough to this miserable fickle plain of existence. You are a better advocate of balence then I had ever been in life.... Very well..... Do whatever you want...... The time of Xomplex is truely done. (Starts fading away as she was clearly shedding tears, which gotten to Gazelle to regret what she did....) I really am a shame to my service to balence."
Gazelle: "Xomplex, wait! (Xomplex completely vanished, never to be seen again....)...... What...... What have I done?"
Magnum: "You put a broken spirit back to rest. You made her realise that she was her own worse enemy, so, she desided that she really needed, to take vengence onto herself."
Gazelle: "But.... I only said those things because I thought she was an evil self-impourent deluded witch?! I.... I didn't realised that-"
Clifton: "It's okay, Gazelle. It's for the best anyway. Fact of the matter is, Xomplex is still guilty of ruining this system and the worlds it has. If we'd accepted her help, in her deluded state, she would've tried to find a way to bring herself and who knows what Shi Thole killed off back if her being a ghost was an indication, and still keep this system under her misguided reign of ill-presented "Balence". She may had not been truely evil, but she's still a deluded witch who would've served to still treat this system poorly. Now, all we need to do, is take down Shi Thole."
Criminal Swarm
Obsidian Castle
Alicia:... SIR! I think... I think we may wanna consider getting new aid!
Shi Thole: Alicia, I don't wanna hear it, remember?
Alicia: Oh, yes, I do! And I don't think just two people will be enough!
Shi Thole: And what makes you say that?
Alicia:... The heroes have gotten aid from... A Morecraft!
Shi Thole: (A glass shatter was heard as he was shocked beyond belief)... WhaaaaaaaaaAAAAAAAAAAT?!?!?
Alicia:... A Morecraft!
Shi Thole: (He was boiling mad as a kettle sound was heard) HOW?!? HOW COULD THEY POSSIBLY-
Alicia: Apparently, they were present when the Morecraft took down Blacktrey and the New CrimeTech, and this Morecraft was seeking another meeting with them since another mission in their native UUniverses involving CrimeTech fanatics like von dar Bathyms and the Elecmand CrimeTech smuggler Tecster Volts!
Shi Thole: CONFOUND IT! WHY WASN'T I INFORMED OF THIS BY MY SPIES?!?
Alicia:... You, killed, them!
Shi Thole: Oh, right, I did! (Chuckles)
Alicia: Sir, this is NOT a one-person deal. You can't win this fight unless you have loyal people behind you, and you let them do their job like they should, instead of just killing them when they try to get you to listen for two seconds! By killing your council, spies, forces, and everything else, you're essentially dooming yourself.
Shi Thole: Do you want to suffer their fate, Weters?
Alicia: No! I am trying to warn you! Do you even HAVE a plan around this? There's no defense against this because you keep killing your own teammates.
Shi Thole: I don't kill them THAT much!
Cutaway
Shi Thole: (He does stuff like this, only without pre-budget mimicking sound effects, fitting music, and the people dying in his own special way)
Present
Alicia: Really?
Shi Thole: Yes, REALLY! Keep it up, Alicia, or you may just suffer the same fate as my half-Oslapan uncle, AND that Gyrly-animentient.
Alicia:... Then I'll leave on one final question:... How do you plan to stop them?
Shi Thole: By myself, I told you! Now you will leave.
Alicia:... (Sighs) Fine! But don't come to me when... You know what, just don't come to me. (She leaves)
Shi Thole: What's she talking about? I'm President Shi Thole! I'm sure I can handle this on my own- (His mobile phone rang as he turned it on) Hello?
(Solo): PRESIDENT SHI THOLE!!!
Shi Thole: DYAA!!!
(Solo): I hope you realize what you have done to leave yourself vulnerable.
Shi Thole: WHO THE HELL IS THIS?!?
(Solo): Solo, F*****g, Morecraft!
(Patrick): (Laughs) Wow, did your daddy give you that name? *Bonk!* You're welcome!
(Solo):... Anyway, I hope you realize the consequences of leaving your own power to die after all they did for you. You have no people to back you up aside from Ms. Weters which we intend to clear of her criminal record FOR her and free her from your blackmail, AND we can get you since you're too insane to keep people who have got you this far around.
Shi Thole: HOW THE F*** DID YOU KNOW ABOUT THAT?!?
(Solo): Remember Xomplex?
Shi Thole: Oh, yeah! I killed her!
(Solo): Killed her?
Shi Thole: Fired her physically into the stratisphire in alou to falling out from a service ship! Not very pleasent to go through.
(Solo):... You really are an ass.
Shi Thole: "HEY BLAME MY GROWING INSANITY OF LOSING A HARD BUILDT CRIMINAL EMPIRE FOR THAT?!"
(Sir Hiss): Good sir, you DO know that killing a witch doesn't usually end well, right? Did you EVER consider that this 'Elder Xomplex' would have, shall we say, an 'unfinished business pass' from the Boundary Cluster that allows her to get revenge on you for rendering her to an eternity there?
Shi Thole: PBBBT! There's no such thing as ghosts!
(Sir Hiss):... Are you for real? You don't believe in ghosts... IN A PLACE THAT'S NOT JUST SCIENCE FICTION?!? Hell, didn't you have a magic development member?
Shi Thole: He didn't believe in ghosts either. Never seen one in my life. Besides, how the hell did you even know about all this?
(Gazelle): "...... She attempted to ask let her help us, but, I couldn't find it in my heart to get over her self-rightious mistake of wanting to bring balence through an idiot like you and still left you encharged even when she acknowledged that it was a mistake in letting the Hobnobbers happen."
Shi Thole: "HA! I'm gonna assume you people are trying to scare me. Well IT WON'T WORK?! Your stupid space van is mine and there's NOTHING you can do about it! So- (Gives an extended rasberry!)"
(Icky): "Oh you immature man-child fuckwad! We're outta-"
Shi Thole hangs up on them.
Shi Thole: "And adios to that!"
Alicia: SIR! There's an entire mob of people outside the Obsidian Castle!
Shi Thole: "If they're here to see the showing of the capture of the Louger's ride, they have to wait another 10 weeks to-"
Alicia: No, no, sir! They're demanding progress on stopping what is apparently info on the heroes getting leaked. They're demanding what you have planned to do about this.
Shi Thole: Tell them I am doing the best I can-
Alicia: They want you in person! They won't leave unless you give them what they want! They said that many criminal guilds have failed to stop them, and they want 'all the best in the council, force, and whatever', to protect their good existence. And considering you killed them all... Yeah, you can't hide from this, I suppose.
Shi Thole:... Okay... NOW I'm worried!
Obsidian Castle Courtyard
Shi Thole: (All the inhabitants were crazy and demanding Shi Thole's arrival)... Oh, splooge in a Qohilan bugle!
Alicia: You do realize how they'll react when they find out you killed off the Council, right?
Shi Thole:... You mean, IF, they find out!
Alicia:... Lying is not going to make it better, sir. If they inevitably find out what you really did-
Shi Thole: They will NEVER find out! That's the point of LYING!
Alicia: Sir, you can't avoid this forever. If they find out you killed them all off, the people who were best capable to maintain the safety of this system? Nobody will ever respect the Hobnobbers again. They'll dub you as too stupid to keep this 'peaceful criminal society' safe, and reject you.
Shi Thole: Aw, f***, you're right... As long as I can keep that secret!
Alicia: SIR, YOU CAN'T HIDE THIS!! They WILL find out no matter how hard you try. You're essentially ruining your career.
Shi Thole: OKAY, YOU LISTEN HERE, YOU LITTLE QACKLE BITCH!! I WILL DO WHATEVER I WANT, AND I DO IT IN THE NAME OF KEEPING CRIMINAL SOCIETY SAFE! THE LAWGIVERS ARE THREATENING CRIME ITSELF, AND INEVITBLY DESTROYING THEMSELVES?! I DON'T CARE IF I KILLED MY OWN COUNCIL, OR IF THOSE HEROES ARE KNOCKING THROUGH EVERYTHING WE THROW AT THEM, I WILL NOT REST, UNTIL THEY ARE DEA- (He realizes that everyone in the crowd overheard him)...
Alicia:... Busted!
Shi Thole: ".... Is it too late to say, Aoopil Fools?"
A Criminal in the audience: "IT'S MI!!!"
Shi Thole: "..... Crap!"
The Criminals began to panic and riot!
Shi Thole: "HEY CALM DOWN, YOU MORONS?! THEY'RE NOTHING WITHOUT THEIR TRADEMARK VAN?!"
Criminal #2: THEY'VE BEATEN THREATS EVEN WITHOUT THE VAN!!!
Criminal #3: IT'S NOT SAFE HERE ANYMORE!!!
Criminal #4: OUR PROTECTOR IS A F*****G MORON!!!
Criminal #5: WE'RE LEAVING, AND NEVER COMING BACK! THIS IDIOT IS GONNA DOOM US ALL!!!
Shi Thole: NO, STOP!!!
Criminal #1: IT'S TOO LATE, GRUTT-S***! NOBODY WANTS TO TRUST YOU ANYMORE!!! (They left)
Shi Thole: NO, DON'T GOOOOOOOO!!! (They were all gone as they left in their own ways, and an evacuation was called in)...
Alicia:... See, sir? This is what happens when you don't listen to reason and just kill your own teammates.
Shi Thole:... No!
Alicia: What?
Shi Thole: I REFUSE to let this stop me! I can STILL redeem myself!
Alicia: I don't think you can. You saw their tone, they made it clear they will NEVER trust you again. They know you're nuts.
Shi Thole: (Gave her a comically-pissed off expression)
Alicia: THINK, I mean, THINK you're nuts!
Shi Thole:...... THAT TEARS IT?! (Grabs Alicia) TIME TO FIND ME THE NEAREST AIRLOCK?! (Suddenly, a gun cock was heard behind him)
???: (Augmented and disguised voice) That's enough team-killing, thank you very much!
Shi Thole screams like a girl, drops Alicia and runs off like a scared cowerd!
Alicia paniced at the figure before her.
Alicia:... WHO ARE YOU?!?
???: Let's just say, the greatest friend you can ever have right now. Now, come with me if you want to live, and if you wish to have your name cleared!
Alicia:... T... Thank you?
Criminal Society Isn't Always The Way To Go
Shi Thole Gets Desperate
(Epilogue Scene)
Shi Thole: (He was locked up on Oranos)... I... I failed to stop criminal preservation's death. I failed in my mission to save crime itself from extinction.... Okay, maybe I should've retired early and just gave Dutch the leadership burden. Can't say it'll be less ineditable because, those Lougers don't fuck around, but.... He probuly could've done things differently so the Hobnobbers don't end up going as.... Phatheicly..... But hey... At least it can't get any worse from here...
???: Oh, no? (A storm sound was heard)...
Xomplex: (She appeared again with the ghosts of all of his dead assistants)... Think again!
Shi Thole: HOLY SHIT, YOU GUYS ARE GHOSTS?! THAT'S SO HARD CORE?!
Theer: "(Sighs), He even ruins the fact that we're back to condemn him for failure and for killing us!"
Scarlech: "Didn't you killed yourself?"
Theer: "Yes, BUT FEAR OF HIM KILLING ME DROVE ME INTO A PANIC FIT?!"
Texthun: "Still rather stupid of you to do that."
Gogoy: "Can we please go back to how this fool trainwrecked our hopes and dreams?"
Eliver: "Well THIS is going off without a hitch!"
Ruthey: "You clearly said that sarcasticly."
Shi Thole: "Gees, even as ghosts, you guys get NOTHING done!"
Scolex: SILENCE?! YOU'VE HAD THIS COMING, YOU WORTHLESS EXCUSE OF A CRIMINAL PRESERVER!!!
Phrick: YOU KILLED AN ANIMENTIENT, YOU ANTI-ANIMENTITE!!!
Dutch: "He clearly killed you for being a prick."
Phrick: "..... Yeah, your right, it's was bound to happen either way."
Pollocks: You're gonna pay for destroying us and yourself!
Masters: And best of all... Nobody can EVER see us, OR your pain! (All the ghosts scolded him)
Shi Thole:...... No..... No?! Normal prison I could cope with with, BUT NOT THIS!? NO?! NO?! SHUT UP?! SHUT UP?! NO, NO, NO, NOOOOOOOOOOOOOOOOOOOOOOOOOOOOOOOOOOOOOOOOOOOOOOOOOOOOOOOOOOOOOoooooooooooooo!!! (This song played as his scream faded, this time sung by all the ghosts)
Transcript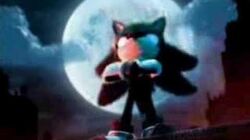 Intro/Climax Theme (All Hail Shadow YannickJason Orchestration)
Coming soon...