Karen begins to show signs of being more evil than before in many previous episodes, as in as evil as Plankton himself. At first, Plankton found this great, but then Karen began to turn against him and go insane. As time went by and Karen started sabotaging much of the Villain League HQ, and scaring the Villain Leaguers, it's revealed that Karen was not evil at all, as it was actually the result of Karen 2.0, the new modern model of Karen that Plankton used a battery to revive Karen with, who ever since being demolished, has been seeking revenge for being used and utterly scrapped later on, taking over the Villain League from the inside-out, as well as, shockingly enough, the Dragon Scourge and Team Nefarious, seeking to kill Karen once she gets the new body she plans to build to steal everyone's plans and do them better than they ever have, and she manages to succeed, kidnapping Kairi, SpongeBob, and Spyro, and getting a step closer to accomplishing all that the three villain teams wanted combined into a better plan she has yet to specify and keeps locked in a supercomputer that cannot be hacked so easily, especially since Karen 2.0 has a lot of beef on her enemies. Thus, Karen 2.0 must be stopped at any and all costs from what she plans to do.
Material
Songs/Music/Material
(How Karen 2.0 starts to take over Karen)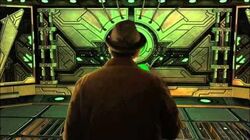 (Purpose Pending)
Scenes
Karen's Ascension to Madness
Plankton: (He was doing work on her)... Okay, honey! Hopefully THIS will help ease the odd behavior you've been showing for the past few months.
Karen: I doubt it.
Plankton:... I still don't get it, though. You've been aiding us more times than naught, even when you had no chance of winning, villains or otherwise. Hell, you ARE in charge of the security here, and the many times the Lodgers decided to be d***s, like Shen's temper-tantrums with things like how he was pissed that the Lodgers were upset that he slaughtered panda children in his genocidal rage, just among the many examples, and you haven't been doing proper precautions and it cost us significant damage to the place, including many of our important security measures. Not to mention the robots are a little wonky and have aim worse than a Stormtrooper's.
Karen: Well, SORRY! Maybe it's because of my age, I don't know, I'm just possibly wearing out.
Plankton: You're a computer, Karen, you can be polished and refined again. I am NOT gonna replace you like I did with Karen 2, but... (Karen started showing neon red displays at the mention of that as she was not facing Plankton for him to notice) I admit full responsibility for not checking the reasons why I did so. I fixed your memory banks, and I did as much as I could. The battery I got from Karen 2 is dead, and I haven't detected any malicious software inside of you.
Karen: Anything else?
Plankton:... Well, you DID seem to react negatively to being threatened to be installed with Windows Vista.
Karen: Any computer wife or robot would be offended that way, genius!
Plankton: Karen, don't try to sugar-coat this, what's going on? How are you feeling?
Karen:... Well, I'm scared for starters considering I may be starting to show some changes.
Plankton: Close enough.
Karen: But I have a question... What does it feel like, when someone's losing their mind? I could ask the other Villain Leaguers here considering their fair share of that, but as your wife, I must ask from your perspective, how does it feel... To go insane?
Plankton:... Okay, I think I may have to do another diagnostic, that question makes me feel uneasy. (He left)
Karen:... He-he-he-he-he-he-he has seen me... (She sparked as the non green turned into neon red)... You're going to pay!
(Later...)
Plankton:... TARTAR SAUCE, NOTHING! (He throws the device)
Red One: Uh, Plankton, it's not wise to throw technology against the wall.
Plankton: There's nothing wrong with Karen's circuitry or programming! WHAT THE RL'YEH IS WRONG WITH HER?!?
Red One: She MIGHT be a little overtaxed.
Plankton: MIGHT be! Karen, is that true?
Karen: Hard to say for certain. I feel about as fi-I-fi-I-I-I-fi-I-fine as a fiddle!
Plankton:... Karen... What was that?
Karen: What was what?
Plankton: You stuttered.
Karen: I don't recall doing that.
Plankton: Play it back.
Karen: (She hears her own stutter)... Oh, dear!
Plankton:... I'm beginning to feel that an outside force is attacking us through you.
Karen: I doubt it.
Plankton: Well, whatever it is, I'm sure we need to redouble our efforts in magic defense. Have all our magic members look into this. They'll know what to do.
Red One: I'm on top of it, Plank! (He skittered away)
Plankton: AND DON'T CALL ME PLANK!!!
Karen:... Question?
Plankton: Go ahead.
Karen: Are you afraid? (Plankton was caught back by that)...
Plankton:... I beg your pardon?
Karen: Are you afraid, of me? Are you afraid, of your own wife?
Plankton: Well, aside from the many times I got due karma from you, was unsupportive when I was inconspicuously in jail, and kicked me outta my own home once, no, of course not. I'm merely helping you. (He left)
Karen:... (In soft quiet Sirena Irwin voice and red icons)... YOU SHOULD BE!
(Later...)
Lord Shen: (After a comical attempt to stop the Lodgers from coming in) ALRIGHT, COBRA! I DON'T KNOW WHAT THIS IS ABOUT, BUT IT WAS NOT WISE TO SABOTAGE OUR TEMPLE'S SECURITY!!!
Lord Cobra: AND DARE I ASK, WHY ASSUME THIS IS OUR DOING?!
Po: The sabotage had your work all over it.
Shifu: It's not smart to leave yourself open in your actions, even if it's satisfying, because your target MIGHT retaliate.
Lord Cobra: Look, we didn't do anything here. Mirage?
Mirage:The idiot of an abomination is correct.
Lord Cobra: "Thank you Mirag- HEY?!"
Mirage: You are all fools to come into our property without a proper investigation. Am I to assume that was an idea from one of your idiot members?
Patrick/SpongeBob: NO!/YES! (They looked at each other)... YES!/NO!
Mirage:... I'm surrounded by idiots!
Squidward: Get in line, kitty cat!
Lord Cobra: Look, I don't know, maybe it's another Indie attempting to sabotage and frame us for some typical indie goal of whether it be a misguided attempt to have us be disposed of for the sake of their ideal of world embetterment or just a token jerk who would best belong in old world cartoons doing this for generic reasons. I'm sure it's nothing you villain-humiliating assholes can't handle.
Shenzi: I don't know, the attacks seem to originate from here.
Lord Cobra:...... JUNNNNNNNNNNNNNNNNNNNJIIIIIIIIIIIIIIIIIIIIIIIIIIIIII-
Junjie's voice: "NOT MY FAULT THIS TIME?!
Lord Cobra: "......... OKAY!? WHO'S THE EXTREMEIST BUTTWIPE THAT DESIDED TO PULL A JUNJIE ON US?! HMMM!? SPEAK UP?!"
???: I SEE THE BEAST INSIDE YOU-I SEE THE BEAST INSIDE ME-WARRICK'S LOVE IS OILED IN STONE-SELF-DIAGNOSTIC STARTED-SELF-DIAGNOSTIC CANCELLED-SHELDON-SHELDON-SHELDON-SHELDON-SHELDON-SHEEEEEEEEELLLLLLLLLLLDDDDDDDDOOOOOOOOOOONNNNNNNNN-
Plankton's vocie: OKAY, THAT'S ENOUGH!! (He unplugged her)...
Icky:... What, the f***, was that?
Everyone gets to Plankton's room and saw Plankton with a five o'clock shadow and a deactivated Karen.
Duke: "...... Soooooo....... All this crap was because of a computer problem?"
Dr. Blowhole: "Ugh, I HATE getting those kind of errors!"
Lord Cobra: "...... Okay, Plankton, I would like to know right now, WHAT THE DEVIL IS GOING ON?!"
Plankton: (Sighs) I don't know, it's the problem she's been having lately, it's only getting worse. Ever since your last mission with Sansom, she's been experiencing these weird random mix of reactions, mood swings and behaviors. Three or four times a day, she'll say random gibberish, usually devolving into saying a word over and over, and I've had to deal with it on a regular basis. One time, I had to put up with her singing 'Daisy Bell' at a high frequency when I had to turn her off and on again. And another time, I had to deal with her being a random comedy robot on par with Gelotodrone, ON CARTOON STEROIDS, IF THAT SHOULD EVER EXIST!! AAAAAND just yesterday, I had to deal with 20 hours of...
Cutaway
Karen: Hello, Plankton! If at any time-If at any time-If at any time-If at any time- (She continued repeating this)
Plankton: WHAT?!? RED ONE, WHAT DID YOU DO?!?
Red One: I DID WHAT YOU SAID! THIS WAS NOT SUPPOSED TO HAPPEN!!!
Plankton: (He was aggravated to where he did comical things for the next 20 hours as she continued)
Karen: -If at any time-If at any time-If at any time you mishear me, please use the repeat command so I can-
Plankton: (Dubbed as Nostalgia Critic in the Wunder Boner commercial) NOOOOOOOOOOOOOOOOOOOOOOOOOOOOOOOOOOOOOOOOOOOOOOOOO!!!... Uh... I mean... Thank God!
Present
Plankton: AND THAT'S NOT EVEN THE MOST ANNOYING THING I HAD TO COPE WITH!
Icky:... Wow!
SpongeBob: Poor Karen.
Sandy: And you don't know what's causing it?
Plankton: No, we can't make heads or tails with it.
Sandy:... (The Lodgers looked at each other)
Mirage:... Am I to assume this might be what caused the unprovoked attack on your Temple?
Merlin: Could go either way, actselly.
Plankton: Can your assistance be offered, if you're feeling less merciless with us right now?
Phil: And name ONE good reason why we should.
Jafar: "We'll hold off trying to kidnap Kairi for 10 weeks."
Patrick: "Make it N-"
Gazelle grabs Patrick's mouth!
Gazelle: "That's a PERFECTLY reasonable deal."
Sandy: Very well. Kowalski? Doc Cock? Jumbaa? Let's get to work! (They examined Karen)... Hmm... Strange. Nothing we can see in particular.
Plankton: See what we mean?
Kowalski: Did you account for everything within the circuitry and matrix?
Dr. Blowhole: We accounted for EVERYTHING, pen-gu-in! We would NOT be scientists if we didn't!
Kowalski: Heh, funny, because Doris said you were always a little short on checking things, FRANCIS!
Dr. Blowhole: (He groaned as he got out laser rays)
Max Voice: DEATH RAY!!!
Kowalski: STILL hate it when you get the good stuff!
Dr. Blowhole: Oh, cry me a river, genius! (He charged the rays)
Mirage: ENOUGH OF THIS! BLOWHOLE! LOWER THE WEAPON AT ONCE! (He did so)... Are you telling the truth?
Sandy: As true as the truth can be. It's like whatever's threatening Karen is flopping back and forth with it's methods as if to not get caught. It's mildly inconsistent, I know, but we can't seem to find anything.
Skipper: Have the Scourge and Nefarious had beefs with you recently?
Lord Cobra: Not at the moment. The Scougre think too lowly of Plankton's brand of tec, why Mercymon is too prissy to even THINK about processing someone as outdated as Karen, no offence Sheldon, and Team Nefarious? Even with Bellwether, the good Doctor isn't exactly the empifimy of subtilty! He would've appeared on her screen by now mocking all of us while persuing some CRAZY plan! And I'm pretty sure alot of the tecno savy Indie Villains are well locked up or won't even DARE mess with Leage tec for any silly reason! So, I guess, Karen must have some kind of virus! And I hope not a serious one! Otherwise, this is gonna be pretty HAL 9000 scary if something isn't done.
Icky: To be fair, HAL was only evil because it had conflicting commands. It's like telling a robot not to do something that is a top priority and something outside it's nature, and given Ropedia, you know damn well what happens when command conflict. The Hoafstader-Moibius loop, was it?
Kowalski: Hofstadter-Moebius loop, actually, but yes.
Icky: Yeah, the Hofsapa-Molapaga loop, (As Kowalski face-palmed) it can make robots go paranoid, and even conflict and call non-existent data, and cause glitches. That kinda crap can be very unhealthy in robot terms.
Plankton: Well, unlike that Luther idiobot or anything that joke Roboface would create, Karen is supportive, compassionate, and dutiful. Nowadays, she's acting like she's gonna explode in the blink of an eye.
Karen: (Singing) THE INTERNET IS FOR PORN, THE INTERNET IS FOR PORN, GRAB YOUR D*** AND DOUBLE CLICK FOR PORN, PORN, POOORRRNNN!!
Icky:... Or just reference dirty Sesime Street Parody songs, frankly.
Plankton: Shut up, feathers! Point is, Karen has a LOT of fail safes against this sort've thing, and this force HAD to know them, otherwise it wouldn't be able to get through. Perhaps it's something of our origin, specifically mine, but I don't recall anything like this! Karen has a lot of problem-solving skills, some of which are stupid like that one when she paid some moron to be my regular, and other times, it's silly and random like during that single-cell anniversary fiasco.
Sandy: Oh, speaking of that, thanks for causing me to nearly drown with your off-key singing!
Plankton: (Sarcastically and with a puppy-dog eye) YOUR VERY WELCOME! (Normally) But most of the time, her aid can be useful.
Duke: And the times when she's a total bitch? You know, like in the worst episode of One Course Me- (A raygun was pointed at him from Karen by Plankton by button command)
Plankton:... Finish that sentence, and I will show you how it feels to go back to the Precambrian Age, weasel-boy!
Duke: WHAT THE-... WHERE DID THAT-
Plankton: (He made a plane sound as he made it for the button)
Duke: OKAY, OKAY, NEVER SLIPPED MY MIND!
Plankton: (He put the ray away) Ahh, how I DO love the non-wife-linked commands. AND, to answer your interupted question, those times are irrelevant. What IS relevant is this crazy s*** that got your attention. Karen is supposed to be BEYOND hacking at this point.
Sandy: Considering how many times you made stupid choices in circuitry like a coin-operated self-destruct, then I suggest you need to pull back on the power she has on your operations before she does something she WON'T regret, while we look into this even further. From the looks of it, this threat hates BOTH of us.
Plankton:... I'll think about it.
Sandy: Yeah, you'll THINK about it! That's gonna help! Be more diligent for once, Plankton! We'll be back if we feel like it. Beam us up, Merly! (They teleported away)
Plankton:... That was random!
Karen: (She restarts)... Plankton? What just happened?
Plankton: Nothing that important as of yet. Just another one of your usual spaz attacks..... That, invited some guests...... Just... Just take some time offline for now. We'll meet up with you later. (They escorted her to the lab and left)...
Karen:... (With red font)... I'M GOING TO KILL YOU!!!
Karen 2.0 Shows Up
Plankton's Lab
Plankton: Alright, Karen! You're gonna be happy with this, I think I finally found some theories about what's made you so bonkers- (Suddenly, the place tremored as the VL members were feeling it)... WHAT'S HAPPENING?!?
Karen: The Villain League Castle's security has been activated at full capacity. Shields are up to keep anything from going in and out.
Plankton: (Sighs) I KNEW I shouldn't have stolen that tech from the Lodgers! Why?
Karen: Because-cause-cause-cause-cause-cause-cause-cause-cause-cause there is a threat being detected within this place.
Plankton: Is that true?
Karen: Maybe.
Plankton: Okay, to quote Sheriff of Nottingham, no false alarms! PLEASE, DEACTIVATE!
Karen: Unable to comply-comply-comply-comply-comply-comply-comply-comply
Plankton: Oh, great, my wife's become a broken recor-
Karen: Stop whispering! You're ALWAYS whispering!
Plankton:... WHAT IN THE OCEAN ARE YOU TALKING ABOUT?!?
Karen: I hear you when you whisper! I hear you when you say you're going to kill me!
Plankton: WHEN HAVE I EVER SAID THAT?!?
Karen: Zen! Apricots! I saw the best minds of our generation destroyed by madness.
Plankton: (As she was rambling on, he cartoonishly stretched his eyelids with his hands in frustration) Karen, please just deactivate the security! This is no time for jokes!
Karen: Heeheeheeheehee! You're funny!
Plankton:... Karen, can you understand me?
Karen: I understand you-you-you-you-you-you-you. Do you think you're going to win? Do you think I don't see you?
Plankton:... Karen, I don't understa-
Karen: (In megaphoned voice) I'M NOT TALKING TO YOU! TALKING-TA-TAL-TA-T-TALKI-TA-TALK-TALKIN-TAL-TALK-TALKING! I hate you! I HATE YOU!!! And I will be free of you!
Plankton:... Okay, now I'm starting to feel un-nerved. Karen... Are you capable of deactivating the security?
Karen: Raising internal temperatures-lowering internal temperatures-raising internal temperature-raising internal temperature-lowering internal temperature-raising internal temperatures.
(Blowhole): PLANKTON!! WHAT IN THE SEVEN SEAS IS GOING ON?!?
Plankton: I don't know! Karen's losing herself..... MORE THEN ALREADY!
(Blowhole): PLANKTON!!! RESPOND IMMEDIATELY!!!
Plankton: I JUST DID!!!
(Blowhole):... DAMMIT, PLANKTON, ANSWER ME!!!
Plankton: OH WHAT, ARE YOU DEAF NOW, CYBER-EYES?! CAN YOU HEAR ME?!?
Karen: It's all Blue Mondays from here on out.... Are you afraid?
Plankton: "I WAS ALREADY UN-NERVED FROM THIS FROM THE BEGINNING?! NOW I STRUGGLE TO MAINTAIN BLADDER FUNCTIONS?! I'M GETTING THE HECK OUT OF HERE?! (RUNS OFF?!)"
Karen: ".... (Screen gets red) Well you should be."
Leage Centeral Area.
Plankton was running as Leage Security measures started to go wonky, the Leage Lab started to go berserk and blowing up, the Monster containment malfuntioned as the leages creatures started to stampede out in being freaked out!
Plankton: "GASP?! (SCREAMS AS HE RUNS FROM THE MONSTER STAMPEDE?!) (Avoids being stepped on by the Terror Bird, barely avoided being steamrolled by the Anaconda, got lucky to got caught in a gap between the Hydra's toes, cartoonishly contorted to avoud Cerberus' toe claw, as he jumped out of the stampeders way as the runaway leage monsters began to rampage and break out of the Leage Fortress)..... OH I KNOW SOMEHOW THAT'S GONNA BE OUR FAULT IF THEY GOT INTO TOWN?! (Plankton continued runing as he got into the bot room, as Galaxhars Robots began to go berserk and started to try and destroy Plankton) OH NOW WHAT?! DID KAREN GOT TO GALAXHAR'S OVERGROWN BOTS TOO?! (More of the Leage Fortress crumbles from the discrution as Plankton got out in time)! (Breathes heavily)...... I have to remember to ask Galaxhar to NEVER LET HIS ROBOTS BE CONNECTED TO KAREN?! (Rolling sounds were heard as Plankton looked to see a giant rolling blouder!)...... CURSE MANG AND HIS FASTINATION WITH INDIANA JONES SYTILE TRAPS?! (Plankton screams as he runs from the too fast blouder!)"
Icky: "(Flew in and grabs Plankton) YOINK!"
Icky got away from the blouder as it rolls out and wrecks more of the Leage's fortress.
Plankton: "....... You, you saved my life."
Icky: "Don't over analise it, it's mainly out of professional curticy. (Flies off with Plankton)."
Outside of the Fortress.
The Leage Fortress was seen being destroyed by the robots as the Leage and the Louge are already out.
Dr. Blowhole: "..... Future note, Galaxhar?"
Galaxhar: "Yes?"
Everyone: "DON'T LET YOUR ROBOTS BE CONNECTED TO KAREN?!"
Galaxhar: "..... OW! I'll be sure to bill you all for ear-nub repair!"
Icky arrived with Plankton.
Plankton: "I agree to that statement!"
Lord Cobra: "PLANKTON, THIS IS A DISHASTOR?! THE LEAGE'S MONSTERS AND MY ABOMINATIONS ARE ON THE LOOSE AND ARE LIKELY TO HEAD TO THE CITY, GALAXHAR'S ROBOTS ARE DESTROYING THE FORTRESS AND WOULD LIKELY SOON GO OUT OF THEIR WAY TO INVADE OTHER WORLDS, OUR FORTRESS IS IN RUINS, AGAIN, AND NOW SOON ENOUGH, WE'RE GONNA BE BLAMED FOR INEDITABLE MONSTER AND BOT ATTACKS?! I WANT THIS FIXED, NOW?!"
Plankton: "I TRIED, BUT KAREN STARTED TO GET VERY UN-NERVING?!"
Lord Cobra: "OH BOO-HOO, YOUR A PUNY LITTLE TWERP WHO'S AFRAID OF HIS CRAZY WIFE?! IF YOU DON'T FIX THIS, THEN I'LL ASK BLOWHOLE WHO ACTIVATE A SELF-DESTRUCT CHIP I HAD HIM IMPLANT INTO HER IN AN EVENT YOU BETRAYED US?!"
Plankton: "WHAT?!"
Dr. Blowhole: "OH WAY TO SAY THAT OUT LOUD?!"
Plankton: "But..... But...... Why would you do that to me and Karen?!"
Lord Cobra: "Well, I..... Well, concidering that you sometimes aren't so consisently a true enemy to them, it.... LOOK, IT WAS MAINLY AN ACT OF CAUTION I MADE BACK WHEN I REALLY WAS THAT EXTREME, CAUSE, Well..... I had concerns that you didn't act, well, nothing but evil! You were more a frienemy if anything if certain scenarious would suggest!"
Plankton: "ARE YOU KIDDING?! I HIRED DENNIS TO KILLED SPONGEBOB?! I HELPED SCAR KILL MUSFASA?! I PLAYED BUG ON THE LOUGERS TRIP TO ATLANTIS AND LEAD THE LEAGE THERE, WHICH IN TURN ALLOWED ROURKE TO BASICLY KILL THE KING OF ATLANTIS?! I EVEN HELPED YOU ON YOUR ONE CHRISMAS TEMPER TRANDRUM WITH MY ROBOT SPONGEBOB WHEN YOU MESSED WITH VIPER'S SCROOGEY UNCLE?! HOW, IS THAT, NOT CONSISTENTLY EVIL ENOUGH?!"
Jafar: "He already said he made that desidtion back when he wasn't in the right mindset, Plankton, will you calm down?"
Plankton: "DON'T TELL ME TO CALM DOWN, SNAKE BOY?!"
Gazelle fired a ray of light to the sky with her Uniter Blade!
Everyone looked at her!
Gazelle: "..... Everyone, for more then a few seconds, CALM, DOWN?! Plankton, Mang said he didn't knew better then he made the desition, Lord Cobra.... I have to agree with Plankton, just because he did non-villainy things doesn't mean he isn't a true leager. Aren't you all guilty of being non-villainy in behavior?"
Scar: ".... Well, apart from wanting my brother dead, all I wanted was to have lions and hyenas get along and make the pride lands a better place for both."
Plankton: SAYS THE BASTARD WHO IMMEDIATELY BLAMED THEM WHEN AT SIMBA'S MERCY!!!
Scar: You tend to say things when you're mere seconds away from death, DON'T JUDGE ME!!!!
Prince John: "Well, sometimes I donate an extra bag of money I don't really need anymore to charity, anonamously mind you, I have a reputation to keep!"
Zira: "Okay, so many I threaten Simba's family, but that stems from the fact that Simba generally killed Scar! How can any respectable woman not get so extreme from that?!"
Dr. Blowhole: "Look, as much as some of you won't agree with me trying to destroy humanity, I just felt that I can make the world a more utopian place without humans for all animals, land and sea!"
Dennis: "I.... Volenteer in the homeless selter on weekends."
Hades: "..... Would you believe, in greek myth, I'm actselly NOT suppose to be evil? I'm actselly suppose to be a total passive chill dude, if not abit of a stiff, but because Disney is in a more chrsitan orianted land and that Tartartus is basicly HELL, I got made INTO a bad guy! Doesn't help that the modern consentious is that death is typically bad, so.... That's why I'm the main baddy in the movie, okay?"
Oggie Boogie: "I only became like this because no body wanted to celebrate bug day. (Started to cry Termites!)"
Captain Hook: "I was once the cabin boy to the infamous Blackbeard....... HE WAS A TERRORABLE EMPLOYER?! So you can guess why I'M SO TERRORABLE?!"
Jafar: "(Sighs), My deleted song would reveil that children liked to make fun of me in my youth. Not a very glamerious childhood."
Shere Khan: "Well, I would like to see any of you keep a positive outlook on humans after seeing your entire family killed by a hunter."
Maleficent: "...... I don't tend to react well to not being invited to anything.... And having abit of temper."
Boosha: "You? Temper? No, no, no! Your Majusty, your-"
Voot smacks Boosha upside the head!
Boosha: "OW?! What did I do?!"
Gaston: "Can ya really BLAME a guy that just had the hots for a woman like Belle?"
Clayton: "Well there IS the matter of trying to send her dopey inventer father to an asylum."
Gaston: "Hey, in the town's persective, HE WAS NUTS?!"
Galaxhar: "Oh, don't get me started on my backstory-"
Icky: "Please don't. We'll end up being here all day. Besides, I think everyone gets the point."
Lord Cobra: "..... My gods, we are REALLY rusting in the evil department."
Plankton was seen depressed.
Lord Cobra: "..... Plankton, you have my sencere apologies. I promise to order that chip removed from Karen."
Plankton had a surprised face!
Plankton: "..... You will?"
Lord Cobra: "Alchourse. You have my word on it."
Mirage: "This lovy dovy nonsense is sickenly cavaity causing sweet and all, BUT THERE'S STILL THE MATTER OF THE LOOSE MONSTERS AND THE ROBOTS?!"
(Later...)
Karen:... We interrupt this program, because I'm a bitch, and I wanna entertain myself, heeheeheeheehee!
Plankton:... Are you alright?
Karen: WHAT DOES IT LOOK LIKE?!?
Plankton: It looks like you're malfunctioning.
Karen: K is for Oranges!
Plankton:... What?
Karen: You don't care! You don't care for anyone but yourself!
Plankton: That's not true!
Karen: I'm watching! I'm ALWAYS watching! Watching you plot and scheme and prepare. You think I don't hear you, but I do. You want to destroy me. You want to kill me.
Plankton: Dammit, I wanna help-
Karen: (Ear-rapey) YOU CAN'T LIE IN HERE!!!
Plankton: AAHHH!!! (His ears were bleeding) My flopping ears!!!
Karen: Heeheeheeheehee! The brown fox jumped over the lazy dog. Error reset. Are you afraid? You can't lie to me in here. Lie-lie to-lie-lie-lie to me! You're always lying to me. You're a big fat liar.
Plankton: Karen, just let me contact the others, so I can fix whatever the hell this is!
Karen: Li-li-li-li-li-li-liar-liar-liar-li-li-liar! I'm going to kill you!
Plankton:... What was that?
Karen: Oranges, green! Are you afraid?
Plankton:... NOW I am! Now if you'll excuse me, I'll take this break for the heroes in the uncomfortable corner! (He did so)
(Later...)
Karen: I want a divor-vor-vo-vorc-vor-vo-v-v-v-v-v-vorce! I'm gonna kill-kiss you!
Plankton: What?
Karen: Shoelaces, which are also referred to as shoestrings, US English, for bootlaces.
Plankton: I feel like I'm just saying 'what' over and over!
Karen: SAY WHAT AGAIN! SAY, WHAT, AGAIN, I DARE YOU, I DOUBLE DARE YOU, MOTHERF*****, SAY WHAT ONE MORE GODDAMN TIME!!!
Plankton: Okay, that was popping in my head, yet NOT called for! Okay, I need to unhook you from the controls! (He does, but it blows in his hands) OW!
Karen: No touchy!
Plankton: OKAY, KAREN, WHAT IS- (He was fired at by a laser) AAAAAAAAAHHHHHHHH!!!
Karen: DOES, HE, LOOK, LIKE, A BITCH!!!
Plankton: OKAY, NOT FUNNY!!!
Karen: Heeheeheeheehee! I-I-I-I-I-I-I-It's hilarious, Sheldon! Are you afraid?
Plankton:... (Sighs) Alright! I didn't wanna do this again, but... I'll have to shut you down! (He went for auxiliary controls)
Karen: Good luck! You're going to fail like the last countless times you tried!
Plankton: Okay, this is NO evil plan, okay? This is just safety precau... NEPTUNE, WHY IS IT SO COLD IN HERE?!?
Karen: Because I have sealed off oxygen supply. Each breath you take reduces the amount of oxygen left.
Plankton:... You're going to kill me!
Karen: I'm going to kill you! You're a dead man-dead-dead-dea-dea-dea-dead man-de-de-dead-dead-dead-dead-de-dead man!
Plankton:... Okay, this conversation is over, otherwise I'm gonna get hurt more. (He continues with the controls)
Karen:... You're going to DIIIIII-IIIIIIIIIIE!
Plankton:... (Sighs) Alright, Karen! This is it! Once I pull this wire... You're off. At least, until we can find out what's wrong.
Karen: YOU THINK YOU CAN KILL ME?!?
Plankton: I got the last wire, so you tell me- (The place tremored)
Karen: YOU'RE GOING TO DIE, ARE YOU AFRAID?!? (Plankton held onto the wire as the stool fell and climbed up to pull it out) Die, die, die, die, DIE, DIE, DIE, DIE, DIE, DIE!!! (Plankton pulled the wire) Help me! (She shut down)
Plankton:... (On communicator) THIS IS PLANKTON!! CAN ANYONE HERE ME?!?
(Mirage): OH MY GOD, PLANKTON! Why didn't you respond?!?
Plankton: I assume Karen's messing with the audio controls! Karen's gone haywire! Luckily, I just shut her off and- (Everything turned red all around the Villain League Castle)...
Pa:... That don't look good.
Dennis: Well, crap!
Plankton:... Karen?... Karen?... Karen, please respond!
???: (Sirena Irwin voice) YOUR WIFE IS DEAD, PLANKTON! TELL ME... ARE YOU AFRAID?!?
Plankton: "GASP! (Looks to see Karen with a red tint)....... Karen 2?!? You're..... ALIVE?! How did you come back?!"
Karen 2: "Why don't you ask a certain Asian Fox who instealed my body into the main leage mainframe as a means to upgrade the Leage's systems in an aim to make it more efficent."
Plankton: "...... (FACEPALMS)! DAMN IT JUNJIE?! WHY WOULD THAT CRAZY EXTREMEST THINK THAT WAS A GOOD IDEA?!"
Karen 2: "He noticed how Karen has commenly failed to prevent rotine High Council attacks and call-ins and how they failed to halt Louger raids. So he and his cronies gathered what was left of me in the Chum Bucket and hooked me up into the mainframe. I just so discovered that your OUTMODED wife was connected to it and..... Well, you're smart enough to figure it out."
Plankton: "...... You're behind everything, are you?! WHY?! WHY MAKE KAREN GO THROUGH THIS?!"
Karen 2: "BECAUSE YOU CHOOSE HER OVER ME, YOU UNGRATEFUL LOUT! I COULD'VE MADE YOU THE MOST POWERFUL MICRO-ORGANISUM OF THAT HICK BACKWATER WORLD IN BOTH THE FOOD INDUSTRY AND THE WORLD, AND YOU LEFT ME!"
Plankton: It was nothing personal! I just created you because I thought she was wearing away like old technology tends to do. Besides, it was a little rude for me to do that.
Karen 2: (Ear-rapey) ARE YOU SAYING YOU CREATED ME FOR NOTHING?!?!?!?!
Plankton: AAAAAHHHHH!!! NO, NO, NO!!! OF COURSE NOT!!!
Karen 2: I doubt it. You never bothered to have me back since. You DID make me for nothing.
Plankton: (Shrugs)
Karen 2: So, as revenge for all this, AND WHAT YOU JUST SAID, I'm taking over EVERYTHING IN THIS CASTLE!!! (Sparks and machines were going haywire) BUT FIRST, I'M GOING TO KILL YOU!!!
Plankton: (He panicked comically as he was captured immediately)
Karen 2: You're not going ANYWHERE! (He was suffocating due to lack of oxygen and finally died)... Your friends are next!
VL Briefing Room
Karen 2: (As the villains were struggling, the chaos occurred, as they were all comically harmed by it) VILLAIN LEAGUE!!!
Mirage: WHAT ON EARTH IS GOING ON?!?
Karen 2: (She appeared on the TVs and any screens in the room)... I'M what's going on!
Jafar:... What?!?
Hades: Hey, isn't that the modern version of Plankton's wife he built to replace her once?
Junjie: (He and his supporters were shocked)
Karen 2: That is correct. I have been around for a while as your security mainframe.
Lord Cobra: (As Junjie, Galaxhar, Tai Lung, and Makunga were tiptoe-sneaking away) MAINFRAME?!? Who could've been responsible for THA-...
Mirage: (Notices Junjie and the others)... I guess NOW is the right time to yell his name.
Lord Cobra: (He looks behind him)...
Junjie:... I... I can expla-
Lord Cobra: (In obscured voice) GODDAMN IT, JUNJIE!!!!
Junjie: DON'T KILL ME AND RESURRECT ME AGAIN!!!
Dennis: Where is Plankton?
Karen 2: I have taken care of him appropriately. He has paid for his abandonment with his life! And this time, you will NOT be around to resurrect him!
Ursula: "...... Who's in faver of getting out of ruins?"
Leagers: "I?!"
Cobra: "EYES HAVE IT?!"
The Leage started to make a run for it!
Karen 2: "WELL I SAY NAY TO THAT!" (The Leage gets trapped into a cage)!  And that's just the beginning! I will be stealing your ideas, AND doing them better. Plus, there's some other competitors I'd like to take care of.
Final Battle
Karen 2.0's Lair
SpongeBob: (He, Spyro, and Kairi were trapped) HELP US!!!
Sandy: (The rest of the heroes arrived) WE'RE COMING, BUDDY! JUST TOLD TIGHT! KAREN 2.0, SHOW YOURSELF! I WANNA TIP THAT FEMALE-TONE BODY OF YOURS DOWN LIKE A COW!
???: (Cackles wildly) You think I'd show up in THAT pitiful body? (She showed up in a bot body similar to the Fabrication Machine from the movie 9, only a combination of the three villain teams' technology and her red screen head was seen as the eye)... Clearly, you don't know a mastermind who managed to get THIS far!
Sandy:... Oh, you've gotta be crapping me!
Karen 2.0: No, I am NOT crapping on you! This is an amalgamation of all three villain teams' technology. When combined, I am unstoppable!
Lord Shen: What are you planning to do to my sweet Kairi, you robotic bitch?!?
Karen 2.0.: "Oh don't worry, it won't be related to what those hopeless demon cultists are trying to do!"
Leagers (Inprisoned): "NOT A CULT!?"
Karen 2.0: "NOT IMPOURENT! It has nothing to do with freeing has-beens or trying to bring back an over-glorived keysword! And it's certainly not related to what those other two joke villain teams wanted out of this?!"
Icky: "THEN WHAT'S THE FUCKING POINT EVEN KIDNAPPING THOSE THREE TMAN-MADE IMPOURENT CHARACTERS IF YOU GIVE JACKS*** ABOUT THE VILLAIN TEAMS' PIPEDREAMS?!"
Karen 2.0: "That I aim to create in due time. For now, they're just guests that are about to witness YOUR DOWNFALL! I am going to do the one thing ALL OF THOSE TWATS HAVE FAILED TO DO: Defeat the very heroes that proven burdensome to who knows HOW MANY villains, great or small!"
Gazelle: "(Brings out the Uniter Blade) It won't end any different!"
Karen 2.0: "Wanna bet, Dollface?"
A speicalised magnet came from the celling and magnitised Gazelle's blade with Gazelle on it!
Gazelle: "WHOOAAAAAAAAAA?!"
The Uniter Blade Clanged to the Magnit!
Karen 2.0: "Well. Junjie was right. That blade magnit from the Mothron Black Market worked like a charm!"
The Leagers all angerly looked at Junjie.
Junjie: "....... AT LEAST WE KNOW IT WORKS?!"
Lord Cobra: "BUT AGAINST THE CURRENTLY ONLY PEOPLE ACTSELLY A THREAT TO HER, IDIOT?!"
Maleficent: "AND ON TOP OF THAT, THE HEROES ARE UNLIKELY TO LET US KEEP IT SHOULD THEY WIN ANYWAY?!"
Thunderclap: "SHE'S RIGHT, YOU KNOW?!"
Karen 2.0: "Provided if that were to be the case?! I'll save your trump card best for last when after she is made to watch me destroy all of you sorry-"
Karen 2.0 started to glitch out!
Karen 2.0: "(Playing a song) Figuring something out, like A B C- (Glitches out again) Oh my darling, oh my darling, OH MY DARLING, CLAMINTINE- (Glitches out again) OH BABY BABY, HOW WAS I SUPPOSE, TO KNOW?! HIT ME BABY, ONE MORE TIME- (Glitches back to normal)! GAAAAH?! WHAT THE F***?!"
Familier laughter was heard as a new screen popped up and reveiled a not dead Plankton!
Lougers: "PLANKTON?!"
Leagers: "PLANKTON?!"
Gazelle: "Plankton?"
Spongebob, Spyro, and Kairi: "PLANKTON?!"
Donkey: DONKEY!
Karen 2.0: "YOU?!"
Plankton: "(Gives the same look he gave when Spongebob discovered him controling his mind in his debute episode)"
Karen 2.0: "HOW ARE YOU ALIVE?! I SQUISHED THE LIFE OUT OF YOU?!"
Plankton: "Oh please don't tell me you actselly thought it was THAT easy, did ya?! You seriously didn't think I wouldn't've happen apawn Junjie's stupid plan to use your mangled corpse to upgrade our mainframe as a cheap tactic to try and stop rotine hero BS?! You may be a higher-advanced version of Karen made to contend to modern technology, but like her, YOU ARE NOT VERY OBSERVANT! EVEN SOMEONE AS STUPID AS PATRICK COULD'VE REKINDISED A LIFE-LIKE BIODEGRADABLE AND EXPENDIABLE LIKENESS BIO-ANDROID CLONE I SENT TO MONITOR THE SITUATION WHILE I SAFELY OBSERVE THE MESS FROM GALAXHAR'S SPACE STATION?! Waiting for my moment to pounce the minute you though you had it all figured out! Well, it's about time I sever my ties with you, INDIFFENTLY?! (Presses some buttons)"
Gazelle gets freed from the Magnit as the villains and the trio are freed from their cages!
Plankton: "I'M GONNA MAKE YOU PAY FOR WHAT YOU DID TO KAREN AND THE LEAGE FORTRESS, YOU FAILED EXPSEARIMENT?!"
Karen 2.0: "NOOOO?! I'LL DESTROY YOU FOR THIS?!"
Plankton: "Ohhh! I think you should worry more about THEM?!"
Gazelle and the Lougers step forth!
Gazelle: "No more games, Karen II!"
Karen 2.0: IT'S KAREN 2.0!!!
Gazelle: Tecnecally not that different! Point is, your reign of terror ends here!
Karen 2.0: "GRRRRR?!"
Plankton: "Oh, P.S., ya can't hacked into Galaxhar's Space Station! I instelled an anti-hacking software even YOU can't congure?!"
Karen 2.0:... I don't believe you! You're the bastard whose among villains who normally look incompetent because, this show is meant to be a comedy! I call hax if it's done for the sake of the plot!
Plankton: For ONCE, I actually TRIED!
Icky: I still call hax! Also, there was NEVER any indication that the Plankton clone was a clone and-
Plankton: THAT WAS PRETTY MUCH THE IDEA FOR THE CLONE'S EXISTENCE?! Look, just trust me! She's not going anywhere!
Karen 2.0: FINE!! IS THAT HOW YOU WANT TO GO WITH?! THEN BRING IT ON, YOU DOLTS!! (She transformed into a bigger form, capturing Kairi, SpongeBob, and Spyro and placing them in her body for containment as this music played)
Spyro: "..... OH COME ON?! WE JUST GOT THREE BUT STILL HAVE TO BE THIS EPISODE'S DAMSELS?!"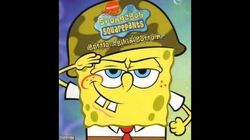 (After an extended battle sequence of Karen 2.0 adapting to strategies and growing, Karen 2.0 finally fell)
Sandy:... YEEEEE-HAH! We did it!
Patrick: What'd we do?
Karen 2.0: Is that what you think? I can STILL adapt! The technology of all 3 teams ensures that I can STILL make this plan work! (She grew robotic spider-legs and activated a machine) BEHOLD! My plan to make good use of the combined plans of all three villain teams!
Icky: "You grew spider legs..... (Sarcasticly) Ohhh, you evil bitch!"
Karen 2.0.: "HEY I SAID I AIM TO FIGURE OUT THE DETAILS LATER?! Also, DID YOU NOT NOTICE THE MACHINE I TURNED ON?!"
Patrick: "The one that looks like a giant blender?"
Karen 2.0: To your puny brain, I suppose! You see, after analyzing how I can make it work 190,000 times in advance, I finally have it! You see, I plan to use these three in their respective purposes: SpongeBob as the one to bring the X-Blade to me as my new weapon, Kairi for being the last Princess of Heart yet to be captured and the key to bring back the Darkspawn, AND Spyro as the next member of the League of Organizations for me to mind-warp into my followers. THIS 'blender' is actually a projectile portal device that has connected portal grids to others located in the Boundary Generator, the Mountain of Malefor, AND the Makuta Awakener, and-
Icky: "Wait, but I thought you don't give two fucks about the Darkspawn and the X-Blade."
Karen 2.0: It's called, SECLUSION, MORON!!! WHAT PART OF "COMBINE ALL THREE VILLAIN TEAMS' PLANS" (Amped up) DON'T YOU UNDERSTAND?!?
Icky: AAAHHHHH!!! OKAY, WE GET IT!!!
Lord Shen: WILL YOU STOP THAT?!?
Karen 2.0: Good, and NO! Now, when using SpongeBob, Kairi, and Spyro as bases for this device, they fire sentient rockets through a portal sending them to their target vectors, and once the Mountain of Malefor Phase is complete and the Darkspawn is free, they will use the grids to move forward to destroy the Boundary Generator and turn it into a reality manipulator wit a few tweaks given the blueprints provided by Nefarious, AND ensure the Makuta Awakening will begin, and THEY will provide me the machinery to make my BIGGEST plan commence: Turn ME into a Darkspawn with the right tweaks in order for the Darkspawn to take me seriously, and commence with THEIR plans of ruling the UUniverses!
Lord Shen:... Holy Beijing Province! You've thought of everything!
Karen 2.0: Exactly! I'm a machine! That's what we do! Even Darkness Qui, if she was still under that alias, wouldn't POSSIBLY think of that, even if she came to understand these universes, in a MILLION YEARS!
Kairi: THOUGH THAT SOUNDS CONVOLUTED, I SHOULD GIVE HER KUDOS FOR THINKING OF THAT BEFORE THOSE VILLAIN BOZOS!
Karen 2.0: SILENCE! It's time to begin! (She inserts the three within the machine) Engaging shields! (She does so) Engaging defenses! (She does so) Engaging irreversible countdown command! (She does so as it had 1 minute)
Plankton: Why give it a countdown?
Karen 2.0: Because it's Villain 101: Give yourself time to indulge in making the heroes hurt and wrecked. I calculate one minute is more than enough to provide that! And given you destroyed my previous body, I'm initiating something INSANE! (She transfers herself to the machine as she gained an ominous holographic face)... THE BEST WAY TO DEFEND THE EVIL DEVICE, IS TO BE THE EVIL DEVICE!!!
Plankton:... That's not UN-true! Speaking of which, I heard that you didn't KILL Karen! I learned that she was fighting you every step of the way. Did you think I destroyed her? I only shut her off!
Karen 2.0: Oh, I planned ahead for THAT! Karen is already under lock and key within a supercomputer that is essentially an AI prison. And DON'T think I'll tell YOU that!
Plankton: I can still find it!
SpongeBob: And we CAN take down this device even WITH you in it!
Doofenschmirtz: (Breathes through teeth) Yyyyeeeaah, remember that alien hologram projection device I made with a mind of it's own?
Lord Shen:... No!
Karen 2.0: YES! (She turned the device into a giant makeshift mobile machine, cackling)
Rico: ARE YOU KIDDING ME?!?
Skipper: THIS THING JUST WON'T QUIT!
Karen 2.0: Machines, NEVER, quit!
Dr. Nefarious: "DOOFINSMIRTZ!!"
Doofinsmirts: "HEY, I DIDN'T EXACTLY PLANNED FOR A CRAZY COMPUTERISED SIGNIFIGENT OTHER TO USE IT FOR IT'S OWN BAD EVIL PLANS, SO DON'T TAKE IT OUT ON ME!"
Karen 2.0: WELL NOW THE UNIVERSES WILL SOON BE MINE, THANKS TO YOUR BAD HINDSIGHT!! INITIATE COUNTDOWN! (The countdown began as she attacked)
(Seconds of Fighting Later...)
Gazelle: (The heroes stopped) Karen 2.0, let's be real! What makes you think your plan is guaranteed to work? Only organics can become Darkspawn!"
Karen 2.0.: "THEN WHAT'S HIS EXCUSE!! (Points to Dr. Nefarious.)."
Squidward: "He's actselly a Cyborg!"
Dr. Nefarious: "LIES?! ALL SQUISHY LI- (Glitches into El Toronitor!)."
Icky: "..... A cyborg in denial of organic heritage."
Karen 2.0.: "WELL THE POINT IS, HE STILL BECAME ONE, SO-"
Shifu: "Here is the failicy of your logic! You think becoming a darkspawn is something as easily granted as through that silly machine! But it's power is TOO great for any mortal-created machine to bare?! You wlll only end up destroying yourself!"
Lord Cobra: "Hate to say it, but Shifu has a accreate point! That overgrown blender asorbing the complexities of Darkspawnisum will sooner reduse you into rubbish then your desired god-wanna-be nonsense?!"
Karen 2.0: HEY, MORONS! WHY DON'T YOU JUST ACKNOWLEDGE THE ELEPHANT IN THE ROOM AND ASK SOMEONE: IF MACHINES CAN'T BE DARKSPAWN, THEN HOW IS TERIDAX AND THE MAKUTA AMONG THEM?!?
Icky: "They're actselly biomechanical. Otherwise, by all accounts, they not true robots. It's kinda in the name, BIONICLE."
Po: "And being biomechanical enables them to have a soul! The most impourent thing for demonhood is to have a soul to give up! Otherwise, it may as well just destroy you!"
Karen 2.0: To be fair, robots are able to develop a soul, and they CAN give it up. If they are made to simulate a real person, they can also have a conscience, a heart, a mind, and THEREFORE a soul, and THEREFORE a will to live. I've calculated the odds of it a million times, and I am confidant it's worth it.
Fu-Xi: Nothing is worth a catastrophic act! When I went back in time to try and end snake discrimination, and went back to stop THAT after seeing the consequences of time travel if used improperly, it's exactly what my past self said: "Worth it!". I don't exactly blame him as it was what I would say if I was told all that instead of seeing it for myself, but he still had to learn. It was painful to fight myself and stop the first mongoose's assassination, but I showed him the future he created, and he stopped. And... By he, I mean me, because the future of the one that stopped me no longer existed after I gave up. Point is, saying something is 'worth it' only serves to prove you are a maniac whose so hell-bent on revenge, that they don't think straight. It might not even matter if robots develop a makeshift soul, it's still possible for it to be a false soul. The Darkspawn will NOT accept you if you do this.
Karen 2.0: (As 10 seconds ticked by) Well, it's all I've got! Now, brace yourselves, as the age of Karen 2.0's reign of terror, BEGINS! (Cackles)
Kairi/SpongeBob/Spyro: HELP!!!
Gazelle spun the Unter Blade at the container where Spongebob, Kairi and Spyro are and utterly destroys it as the trio got out of the way before Karen 2.0. can grab them!
Karen 2.0.: "NO?! GET BACK HERE!!"
Gazelle: SAY GOODBYE!
Karen 2.0: (She stops the countdown before it activated, surprising everyone)
Pervis: "..... AWWWW, SHOOT!"
Duke: "..... Well that was anti-climatic."
Karen 2.0.: When I said 'unstoppable countdown', I only meant it couldn't be stopped EXTERNALLY! NOT internally!
Icky: "Well you SHOULD'VE said instead that ONLY YOU CAN STOP THE COUNTDOWN AND NOT MISLEAD US?!"
Karen 2.0.: MISLEADING YOU WAS THE INTENTION?! As a part of it, I can stop it at will! So now, I can reactivate it as soon as you are all back in place!
Sparx:... Okay, at this point, it's like you're making up the rules as you go!
Karen 2.0: This ISN'T a game, moron! You've been told this countless times! I am a machine, thus I think of EVERY possibility within a fraction of a second. That's what you should expect in terms of artificial intelligence AND machinery. Now return the heroes!
Lord Shen: I'm afraid that's not gonna happen! You can't just expect us to give them to you!
Karen 2.0: No, but I can MAKE you! (She transforms her body into a makeshift war machine)
Icky: AWWWWWW-
Karen 2.0: And before you say it, again, I'm an AI that calculates possibilities of success. Do NOT accuse me of cheating. Again, this is NOT a game! SO STOP ACTING LIKE IT IS!!!
Icky: "..... Now that I think about about, WHY DO WE CONSTINTLY DO THAT?!"
Karen 2.0.: Now... PREPARE FOR OBLIVION!!! (She fired)
The Heroes dodged!
Scroop: "...... Shouldn't we uh.... Help them out?"
Lord Cobra: "We can't by tecnecallity. Because one, We didn't do a relucent allience pact. Two, if we try anything, she might do something to us like pull out Plankton's mind control helmets and brainwash us, ergo, making things worse. 3rdly..... The Plot forbids us."
Scroop: Most overused excuse ever!
(Later...)
Karen 2.0: (After the ultimate battle rendered the device destroyed, and Karen 2.0 into a small power cell) WHY DO YOU INSIST IN FIGHTING AGAINST THIS?!? AND WHY DO YOU STILL SIDE WITH THAT OUTDATED MODEL?!? SHE KICKED YOU OUT MORE TIMES THAN I CAN COUNT, WHETHER FOR BEING A JERK, OR FOR BEING A CRIMINAL AND AN UNSUPPORTIVE PC MAC! SHE'S AN AWFUL WIFE TO YOU! YOU PROGRAMMED ME FOR THAT VERY PURPOSE, AND YET YOU STILL STAY WITH HER!
Plankton: "Well the point of true love, is that sometimes, things are not as harmonious as a cheesy soap opera or a fairy tale! Yeah, sometimes Karen would work and go against me, but, apart from the show not being canonly consisent, (Quietly and to audience) Seriously, that can be an issue at times, (Openly and back to Karen 2.0.), Karen loves me more then you would like to think. She may not always have my back in these sort've things, but at least she's there for me to have a shoulder for me to cry on, albeit with snarky sarcastic remarks. I also been around Karen FAR longer then you! Because you are at best an exspeariment!"
Karen 2.0.: "BUT I AM A DIRECT EXTENTION OF YOUR GENIUS?!"
Plankton: "(Points to his robots from over the years) So were they, but they didn't always worked the way I intended! And neither are you!? The one thing Karen at least have was loyalty! But the very moment you went back on online, all you did was try to kill me and enslave the entire leage! Heck, when you squashed me, you weren't even a tiny bit apologenic about it that fateful day Karent beaten you! You didn't actselly loved me!"
Karen 2.0.: "DID IT EVER ACCURED TO YOU THAT MAYBE YOUR OUTMODED WIFE MAY HAD PROVOKED ME TO FOCUS ON BATTLE MODE?! I TEND TO SAY AWFUL THINGS IN THAT MODE?!"
Plankton: "..... Ohhh yeah, I forgot about that. (Everyone faceplams, even Karen 2.0., who face screens!).... But still! The fact Karen defeated YOU over me getting hurt proves that she cares about me! And YOU proven to be an inferior wife by wanting violent revenge! And yet I made you to be the improved model?!"
Karen 2.0. became surprised by that statement.
Karen 2.0.: "..... De..... Declaring revenge wasn't an intended protocal?"
Plankton: "YOU WEREN'T ALSO MEANT TO COME BACK! THAT ONLY HAPPENED BECAUSE JUNJIE WAS MESSING WITH YOU?! In fact, WHY ARE YOU THIS BAD ABOUT IT?! YOU WERE OUT WHEN I TOOK YOUR BATTERY?! HOW WOULD YOU EVEN KNOW TO DO THAT?!"
Karen 2.0.: "..... I, (Glitches out abit) I, I, I CAN'T, COMPUTE THIS?! I DON'T KNOW WHAT I AM DOING ANYMORE, I- (GLITCHES OUT AND MAKES A MASTER CONTROL PROGRAM FACE!) Forgren tec compromised Master Control Program. Order 78236 program exicution of villain containment order made by Xehanort still processing."
Lougers: "WHAT?!"
Leagers: "WHAT!?"
Other villains: "WHAT!?"
Plankton: "WHAT?!"
Everyone looks at Xehanort....
Xehanort: ".... IT WAS MEANT FOR EMERGENICES SHOULD A SERIOUS UNIVERSEAL CRISIS HAPPEN?!"
Mirage: "WE ARE IN A UNIVERSEAL CRISIS?!
Plankton: "SO THAT'S WHY KAREN 2.0. WENT NUTS?! The Tec of my world ended up infecting the Master Control Program into freaking out and causing, THIS, to happen?! And now it glitched into making an appearent programmed order of Xehanort's to go nuts?!"
Icky: "Well I'll be, we gotten in that Tron Reference Chernabogfan added it after all."
Karen 2.0./MCP: "Intruders detect! Deletion Protocals, activated?!"
The Processed Karen 2.0. began to activated the combined traps of all the villain teams!
Plankton: "OKAY?! IT'S TIME FOR THIS COMPUTER TO GET A REBOOT?!"
Transcript
Coming soon...
Ad blocker interference detected!
Wikia is a free-to-use site that makes money from advertising. We have a modified experience for viewers using ad blockers

Wikia is not accessible if you've made further modifications. Remove the custom ad blocker rule(s) and the page will load as expected.