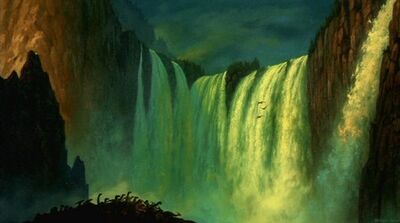 Prehistoric Madagascar
is an island in a prehistoric world which was free of dinosaurs, and only populated by smaller creatures like lemurs. This was where some of King Julian's subjects like some of his adoptive family members went to get away from the crazy parties that Julian went through, as well as to get away from the Fossa that kept preying on them. It is the birthplace of Aladar and some of the lemurs there. It was eventually destroyed by the
Earth Golem
by orders of
Malefor
for making him look bad during the Black Cauldron adventure. As a result, most of the lemurs there were killed and the entire island was incinerated and sent to the Realm of Darkness. But it is being recovered by the High Council and the Galactic Federation, yet they've been having a hard time making that happen.
Ad blocker interference detected!
Wikia is a free-to-use site that makes money from advertising. We have a modified experience for viewers using ad blockers

Wikia is not accessible if you've made further modifications. Remove the custom ad blocker rule(s) and the page will load as expected.