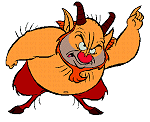 Philoctetes
(
Phil
) is an old Satyr (half-man and half-goat) and a trainer of heroes who appears in Spongebob and Friends meet Hercules. He is reveled as an old Friend of Merlin. he won the contest to medeitly become a member of the shell louge squad, against
Pain and Panic
, in a voting show of Who should join now or later, by 4 votes, (Pain and Panic came close with 3, but 4 was one point stronger).
Ad blocker interference detected!
Wikia is a free-to-use site that makes money from advertising. We have a modified experience for viewers using ad blockers

Wikia is not accessible if you've made further modifications. Remove the custom ad blocker rule(s) and the page will load as expected.