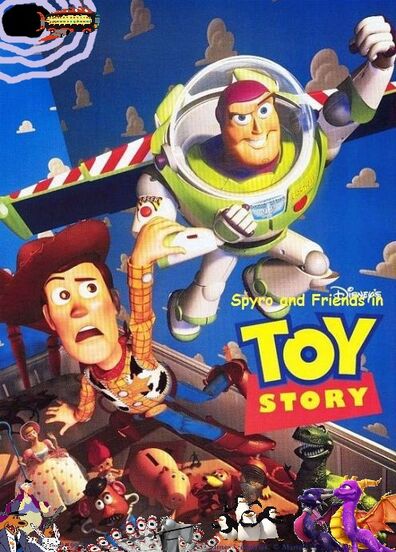 Spyro and his Friends get sucked into a black hole-like portal to a world where inanimate objects come to life. They meet up with a toy named Woody who is troubled when a new toy named Buzz tags along and troubles Woody. Woody then purposely/accidentally (if that's possible) pushes Buzz out the window into the yard of a kid named Sid, who tortures toys for fun. Now, hated for what he did, and the misfits forgiving him, Woody and Buzz, along with the louge, have to get back to their owner's house before they leave for moving.
Wormhole Scene Gallery
Ad blocker interference detected!
Wikia is a free-to-use site that makes money from advertising. We have a modified experience for viewers using ad blockers

Wikia is not accessible if you've made further modifications. Remove the custom ad blocker rule(s) and the page will load as expected.