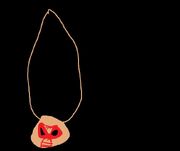 Deep within the bowels of The Banished Hell Realms, Malefor had just created the Villain League to provide himself with a villainous army in the realm of light. with Cobra born of a poor family, and later joined the kung-fu ranks, and felted that he was never getting atention, this was perfect for Malefor to have Facilier lead Cobra to an anicent and dark kung-fu secret, which was also a dark spawn realic, the corbaian meddailian of the dark ones, Facilier later gave to cobra to ferther corrupt him beyond any possably of redeemtion. The rest, as we say, is cartoonian history.
Ad blocker interference detected!
Wikia is a free-to-use site that makes money from advertising. We have a modified experience for viewers using ad blockers

Wikia is not accessible if you've made further modifications. Remove the custom ad blocker rule(s) and the page will load as expected.